OOTBI Enters Solar Energy Marketing
Out of the Box Innovations decided to offer marketing for solar companies in the spring of 2017. OOTBI got built while servicing the digital marketing needs of oil and gas companies. As the global energy mix is gradually changing, so too is OOTBI. Now that solar energy is cost-effective without subsidy, it'll continue to gain market share. For companies involved in the industry, a robust solar energy marketing strategy is crucial.
We don't believe that one energy source is necessarily better than others from a moral point of view. Each household, company and society needs to look at the pros, cons and practicalities of the choices currently available. In the short term, we couldn't completely switch to renewable energy. Even if that were possible in theory, the transition would take many years.
The economics, practicalities, and benefits of each energy source need to stack up. The cost-efficiency in solar energy was tenuous for a while, but solar technology is now at the stage where the numbers make sense, even without government subsidies.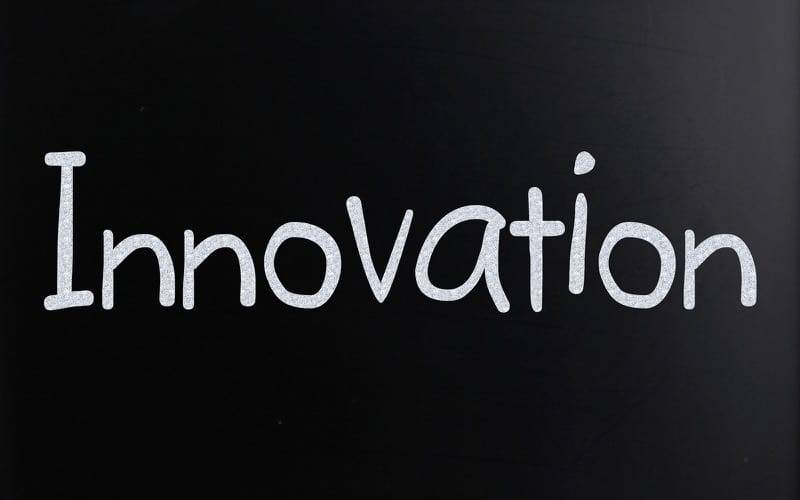 Being on the right side of history
Fulfilling lives happen when we live in such a way that our values and opinions match our actions. This congruence leads to satisfaction and a sense of happiness.
As part of the solar energy industry, you're likely to understand that fundamental truth. People often choose professions that make sense for them but end up in an industry that they hate. Being part of the solar industry is something to be proud of, a pioneer of a better future as flag holders of a peaceful, non-polluted, abundant future for humanity.
As a solar industry manager or executive, you understand these principles. You know the environmental and financial benefits for the end consumer. It's possible that you know the science behind the recent technological improvements and cost reductions.
You feel good about what you're doing, where your company is heading, and the possible future for humanity.
How do you get this message across to your customers?
Does marketing solar energy mainly involve PR and sales?
It's likely that you have mostly focused on PR and sales in your previous outbound campaigns. Why? Because solar companies are popular in the media, both local and national. Government incentives and advertising campaigns helped to do the marketing for you.
Government-backed subsidies and offers to end-users and media attention got you in the minds of your customers. All you needed were telesales and direct salespeople to attract these customers to your company over the competition – and get the deals closed.
Now that the solar industry is maturing, solar marketing needs to diversify as well. As the economics make sense, and customers are aware of the benefits already, your marketing model needs to evolve.
Stand out from the crowd (competition)
For your company to grow, you need to differentiate yourself from the others in your local area. Differentiation won't get done through telesales, foot canvassers or general newspaper adverts. These types of marketing methods will be part of your marketing mix for a while, but don't offer real branding.
When someone receives a cold call or an unsolicited knock on the door, this will not improve your brand image. You're more likely to be lumped in with double glazing and timeshare promotions. When marketing solar panels to end consumers, do you want to be associated with the image of a used car salesman? Or Elon Musk?
We believe that in our bright future, powered ever more by solar energy; end consumers will be savvy. We think that '30% off' or 'free installation' offers will be seen as deceptive and crass if they're not already.
We believe that the best solar marketing companies of the future will be able to convey the vision that we touched on earlier.
– The integrity of our actions matching our opinions and values, as solar marketers, installers and customers.
– The positivity of a decision based on the hard numbers, features and benefits, in addition to our integrity.
Customers who join a meeting of minds with us in conjunction with these two messages will be brand evangelists, customers for life.
The section of your competition who are still promoting the fake scarcity stories of a 'special offer that ends soon' will gradually be seen with increasing scepticism. They'll rely more and more on the telesales and door to door methods to drum up business because their branding is getting damaged.
Meanwhile, your company will be receiving a higher percentage of inbound emails and phone calls. Many of the people who are contacting you will have just been recommended to you by an existing customer. Others will have been aware of your brand for a while, based on the manicured image that you have created over the years. These people waited until they were ready, but in the back of their minds, knew where to come.
The future of solar marketing is where innovation meets storytelling
Do you get inspired by the prospect of the future of technology?
We do.
The prospect of robots with artificial intelligence, building more of the same is something straight out of recent science fiction. These self-replicating autonomous robots that will mine the materials needed for the manufacturing of solar panels is around the corner. These future solar panels will produce enough electricity for all of our needs.
We'll be in a world with no pollution, and possibly no need to work (for the sake of working).
Are you in favour of the potential of quantum computing, synthetic laboratory-produced meat, personalised medicine, organ bioprinting, space-based solar power, nanorobotics and programmable matter?
Or would you prefer to keep clinging on to the past, with your head in the sand? The future is going to happen with or without us. The best that we can do for ourselves and each other is to be part of the movement.
You can be a guide towards a better future, translating advances in solar technology, into concepts that your customers understand. People don't buy volts, amps, and watts and don't care about BTU's. We don't think that they will care for pressure sales tactics or fake promotions for much longer.
We think that your customers of the future will be more internet savvy. They'll see whether you are in touch with the latest technology and whether you are competitive. You need to make sure that your online presence demonstrates this.
We tell a story to our customers about how we have an eye on the future, how we are harnessing the best technology available. We paint a picture of how they can trust us and the service that we provide. We do this through the demonstration of passion and integrity that shines through because of our solar marketing plan.