Consulting for Small Businesses
Introducing our newest service: small business consulting.
To some extent, consulting is part of every service we provide; whether clients come to us for copywriting or design, there is a process of discovery, understanding, and suggesting the best approach for solving specific business challenges, but now we offer dedicated consulting to go really in-depth with advice that'll help you go further.
What do we mean by a "small business"?
We go by the standard definition of a small business as having 10-50 employees and a turnover of around 1-6 million GBP/1.3-8 million USD/1.2-7 million EUR.
We avoid dealing with bootstrapped startups, side gig owners, or small businesses with no marketing budget. On the other end of the scale, firms with more than 50 employees tend to have in-house teams.
Which industries do we cater to?
We're primarily involved in:
Solar Energy
Double Glazing/Replacement Windows
Safety Training
What do you charge? Is there a minimum?
Our hourly rate for consulting is £195 / $255. We turn on the clock when we start talking and turn it off when we finish! There are no minimums, contracts or upfront agreements.
If we (you or us) realise that there's a bad fit, or we don't feel optimistic in the first thirty minutes of conversation, we can stop there at no charge.
This charging rate covers a consulting session with 1-3 of our team with a minimum of twenty years of experience across multiple competitive industries.
What kind of thing can you help us with?
We'll review your current company situation before our initial consulting call. Having looked at hundreds of businesses over the years, we're pretty adept at noticing strengths, weaknesses and opportunities. Solutions will be different each time, but anything that can be analysed, fixed, improved or optimised online is in our area.
Nowadays, most businesses are heavily digital – or at least they should be. We can help with any kind of marketing (traditional or digital).
We've recently seen strong demand for tackling the challenges of working and operating remotely. For that and other issues, we can create custom software solutions, including applications, learning management systems, cloud databases, etc.
You may already be dealing with a specific challenge – if so, get in touch. We've seen it all over the years, so we may have an easy solution that worked with another client to give you!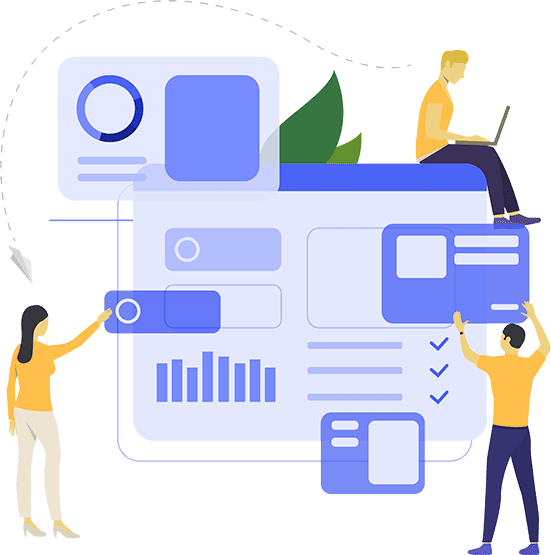 Why Choose out of the box innovations?
Save Time & Effort
With Us

Responsive and Efficient
As a bespoke company, we're always easily accessible and can adapt quickly to your requests

Dedicated Team
Our digital marketers will work with you to kickstart your campaigns and maximise your marketing budget

Ultimate Freedom
Peace of mind with no long contracts, full control over your budget, and a money-back guarantee