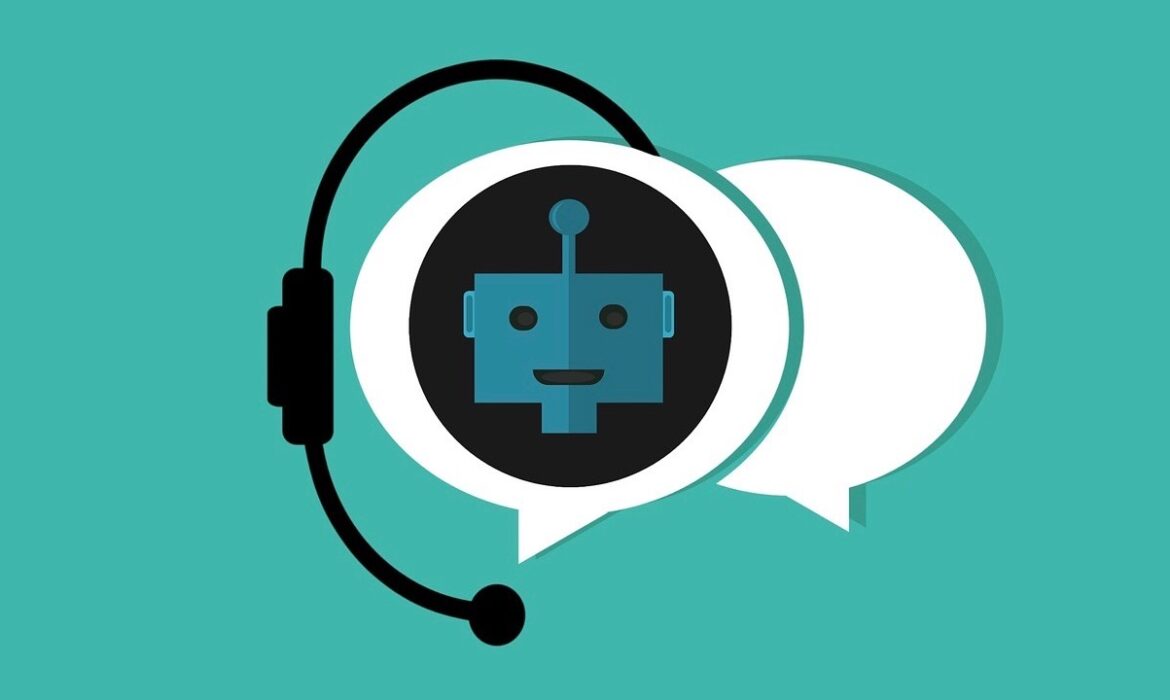 AI Chatbot Apps and Digital Marketing
Although many people still associate artificial intelligence with science fiction films, the truth is that this comprehensive technology has become commonplace in our daily lives.
If you use Amazon for online shopping or Netflix to watch the latest movies and TV shows, you're taking advantage of AI without even being aware of it. The recommendation engines of both these popular services have AI and machine-learning powered algorithms at their core.
Scientists and businesses have high expectations from this amalgamation of different fields. (Including computer science, natural language programming (NPL), and machine learning, among others). The truth is that at the moment, one of the most commonly used implementations of AI is inside chatbot apps, and this trend is on the rise.
There are many different types of software engineers, coding in different programming languages. There's no need to go back to college and start again, it's common for engineers to teach themselves, or attend boot camps. This means that there will be plenty of people to help create new and inventive bots, using past experience and the latest AI.
A couple of years ago, Gartner predicted that by 2020, 85% of customer interactions would get managed without a human agent. Similarly, Servion asserts that by 2025, this percentage will be even higher – 95%.
So, let's discuss why AI-powered chatbots are so huge these days, and how digital marketing can benefit from them.
But first, let's see why NLP is an essential ingredient of every successful chatbot.
The Conversational Nature of Chatbots
While it's true that chatbots can profoundly engage your customers and pick up the slack when it comes to customer support, you can't expect them to be successful in these roles unless the right technology supports them.
In other words, to make a difference, your chatbots can't be algorithms programmed to use a couple of predefined phrases and closed-ended questions.
State-of-the-art chatbots are conversational, meaning that they can understand a human message and act on it.
That's when natural language processing comes into play to make your chatbots conversational and more effective.
Namely, this field of AI has the purpose of 'teaching' chatbots how to interpret human language, that is, helping them to process vast amounts of natural language data and identify different patterns in them.
To illustrate this better, we can take any of the popular voice-controlled intelligent personal assistants, like Alexa or Siri. These powerful pieces of software need NLP to be able to understand what you're saying and interpret your words – the technology enables them to make sense of human language inputs and translate them into meaningful commands.
"Alexa, order pizza from Domino's" would be a useless request without NLP.
Similarly, chatbot apps backed by NLP are capable of overriding grammatical errors and typos, and getting a clear idea about the intended message despite such mistakes, so you don't have to worry whether your customers are Spelling Bee champions.
Stay Relevant
To make sure that your digital marketing strategies are working, you need to keep pace with its continually evolving strategies and tactics.
What was effective only a year ago might be obsolete by now.
For example, stats show that the four biggest messaging apps keep on outperforming the four most prominent social media channels in terms of reaching more users.
So, to get the best of both worlds, and gain a competitive edge, it's best to create a chatbot app for Facebook Messenger, Instagram, or LinkedIn.
Big brands have already jumped on this bandwagon, so take a cue from Fidelity Investments, a multinational financial services corporation that has taken the chatbot technology to the next level by throwing VR into the equation and building a virtual reality financial advisor – Cora. Customers can interact with this advanced chatbot through VR and voice, and get the information they need about their investments and finances in general.
Make Your Customers Happy
Modern life is busy and hectic. People don't like to waste their time and wait in lines.
That means that when they have an issue with your product or a dilemma about its different features, they expect an answer right now. And that's frequently impossible, either because your customer service reps are on other calls, or simply because your customers aren't in your time zone, so there's nobody available at 1 AM to take their call.
But, chatbots can do wonders for your user experience and satisfaction.
Stats say that 83% of people need some kind of assistance when they're making a purchasing decision. Chatbots are always available and ready to handle all kinds of questions and issues. It's clear how providing your potential customers with timely and accurate answers will affect your conversion rates.
Sometimes, even technical problems such as poor website navigation, a complicated registration process, or confusing checkout and shipping information might stand in the way of your sales. Chatbot apps can help with all these issues and walk your customers through the purchasing procedure.
Reduce Churn Rates
There are many different reasons why customers churn and end a business relationship with a brand.
However, one of the most common lies in the fact that they don't know how to use the product or service they've just bought properly. In other words, they don't seem to get any value from the brand, and they leave.
An effective onboarding process is essential for preventing such a scenario.
But, again, getting an employee or a customer success manager to onboard your new customers is both expensive and ineffective. Instead of that, it's a much better idea to get chatbots to take care of this process.
Namely, this approach offers more flexibility to your customers as they won't have to try and fit in your company's business hours – a chatbot can help onboard your every customer on their schedule.
Similarly, if you integrate your chatbot with different communication apps, your customers will be able to pick their preferred channel and launch the onboarding process there.
Chatbot apps have undoubtedly gone a long way from their early days, and are more than just simple algorithms fed with a predefined set of responses – nowadays they're capable of actually generating meaningful output. Moreover, they're cost-effective, fast, easy to implement, and most importantly, essential for improving customer satisfaction. But, what's for sure is that this intelligent software hasn't reached its full potential.