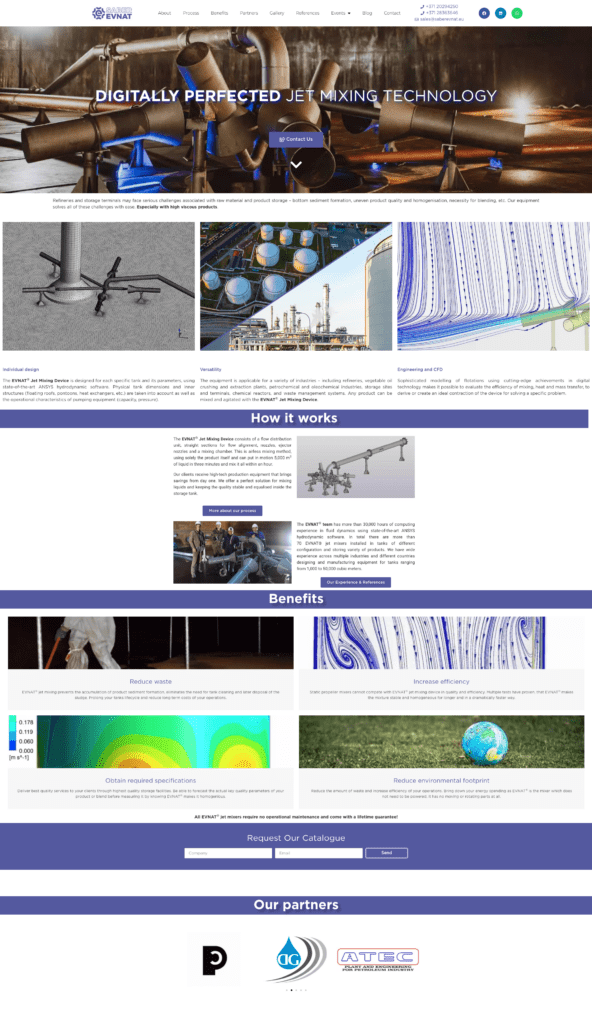 About
Saber Evnat provides innovative engineering solutions for the tank storage market, with expertise in jet mixer engineering, plant optimization, asset and waste management, and energy efficiency. 
Their flagship product is the EVNAT Jet mixer which provides a step change solution from traditional mechanical mixers. They primarily work with clients in oil and biofuel refineries, processing plants, storage terminals, engineering departments, and waste management.
Their EVNAT Jet Mixing Device is revolutionizing the way businesses operate. In just three minutes, the device can set 5,000 m3 of liquid in motion, thoroughly agitate, and mix the contents within one hour – a process that traditionally took hours to complete. The device utilizes no moving or rotating parts, requiring no power and having zero ongoing maintenance costs, resulting in a decreased environmental footprint.
Saber Evnat mixers are designed according to our customer's specific needs, using state-of-the-art ANSYS hydrodynamic software. They have more than 30,000 hours of expertise in Computational Fluid Dynamics software, and their mixers have been installed in more than 70 units across Europe and the CIS region. They provide a supervised installation for all the mixing equipment they manufacture, which can be delivered and installed anywhere in the world.
For more information, contact Saber Evnat!
Mission
Result