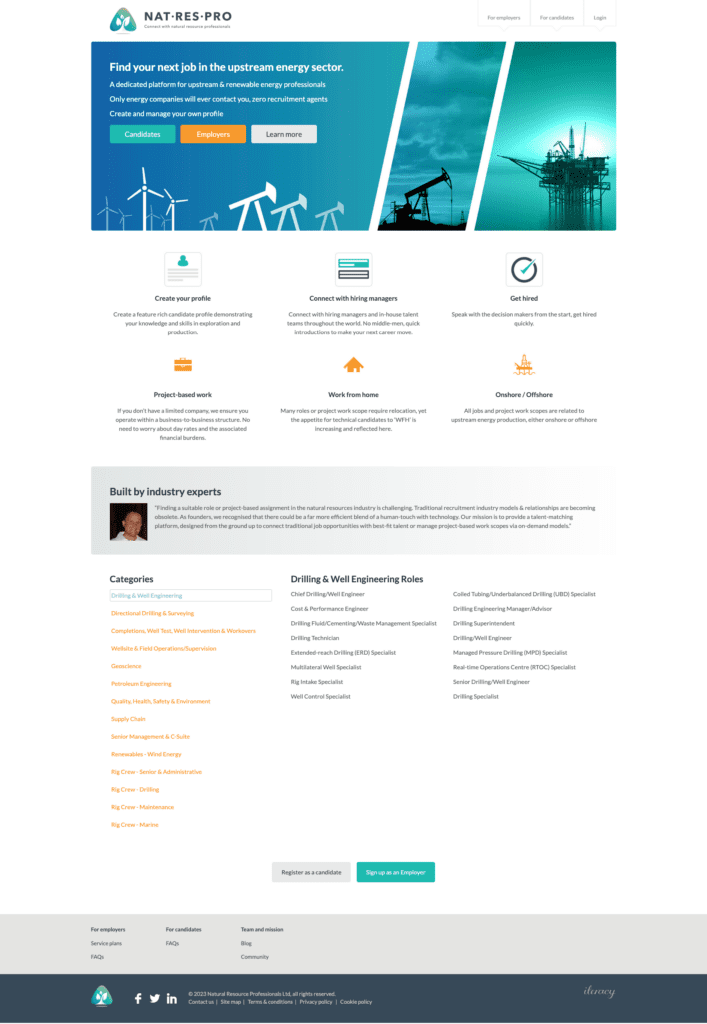 Natural Resources Professionals LTD
About
NATRESPRO is a job search forum specifically for experts in upstream and renewable energy. You will only ever hear from energy companies; there are no recruiters.
Here are some of the benefits:
Create and maintain a profile on your own.
Make sure your candidate profile is feature-rich and highlights your expertise in exploration and production.
Make connections with hiring managers and internal talent teams everywhere.
No middlemen, just fast introductions to help you advance your career.
Early communication with the decision-makers will help you land a job quickly.
NATRESPRO make sure you operate under a business-to-business structure if you don't have a limited company. There is no need to be concerned about day rates and the related costs.
Although many positions or project work scopes necessitate relocation, the demand for technical candidates to "WFH" is rising and NATRESPRO can assist with that preference.
All projects and job scopes are related to upstream energy production, either onshore or offshore.
Mission
Result