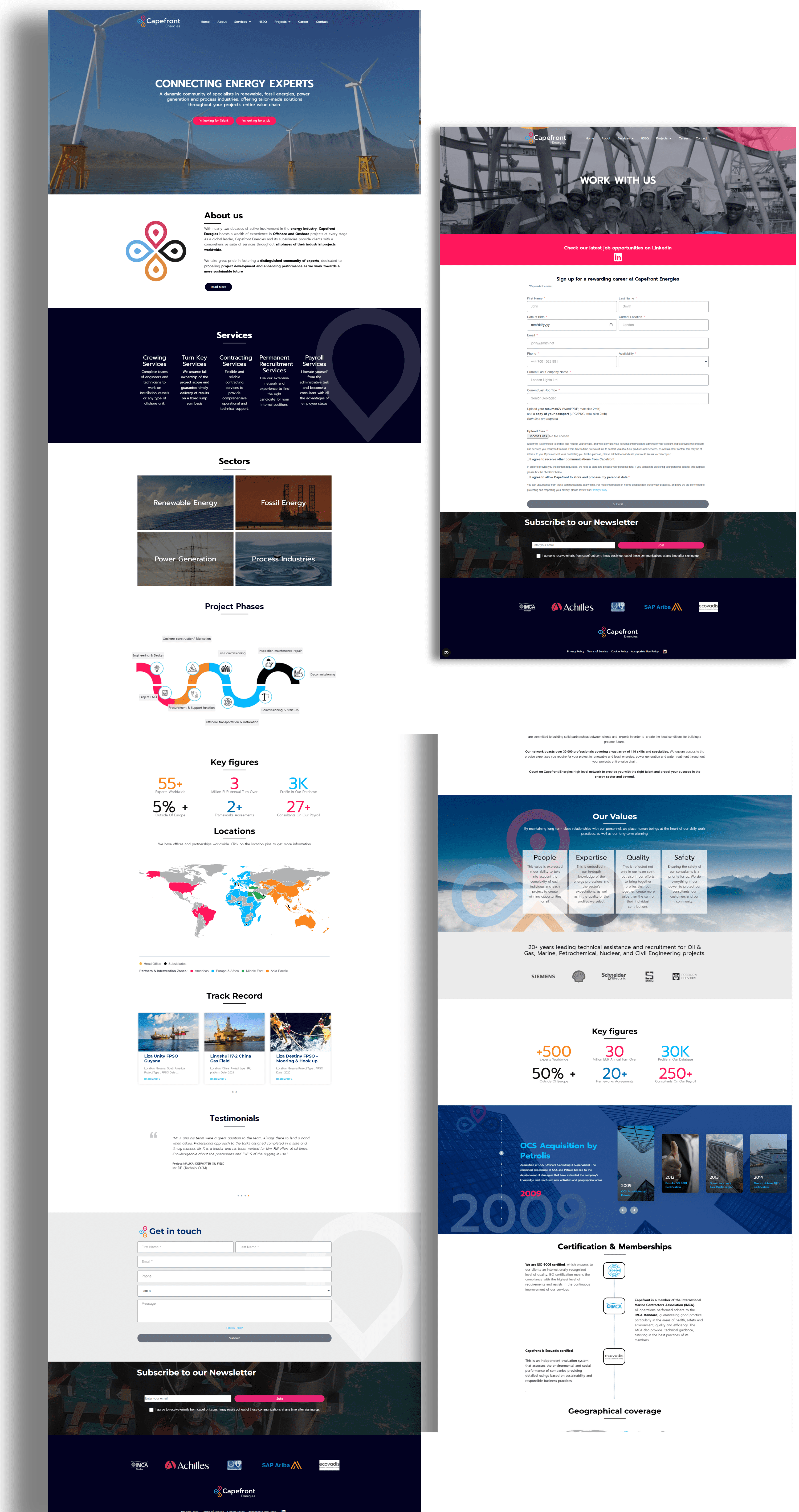 About
Capefront Energies is a leading entity in the energy industry, specializing in crewing services, turn key rope access, contracting services and technical requirement services. Formerly known as the separate companies Naurex and Petrolis, Capefront Energies has merged their expertise to provide comprehensive solutions internationally
In this period of transition towards more sustainable energies, we believe that people and expertise will make the difference. We are committed to building solid partnerships between clients and  experts in order to  create the ideal conditions for building a greener future. 
Our network boasts over 30,000 professionals covering a vast array of 140 skills and specialties. We ensure access to the precise expertises you require for your project in renewable and fossil energies, power generation and water treatment throughout your project's entire value chain.
Count on Capefront Energies high-level network to provide you with the right talent and propel your success in the energy sector and beyond.
Must recognize good culture & understanding of local constraints (operating in Angola is not easy). Very good reactivity as well during operations, appreciated logistics coverage throughout service. Really appreciate the team for their professionalism."

Malikai Deepwater Oil Field
Mr JG (Shell)
Mission
Result