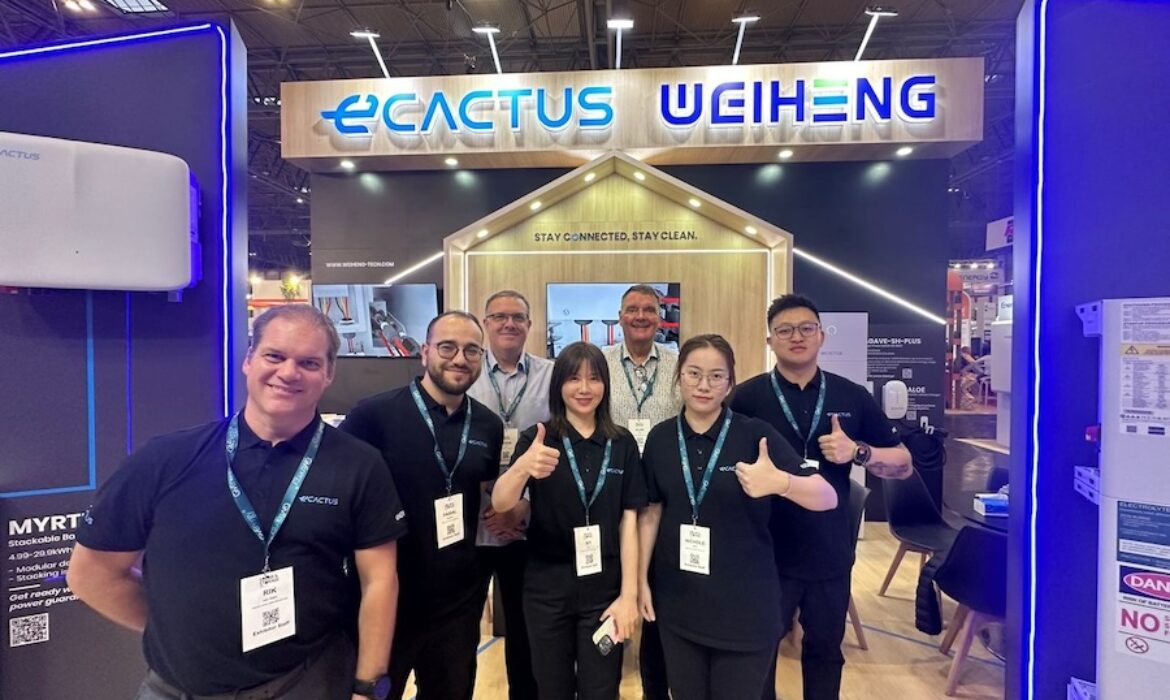 The 2023 Solar and Storage Show at the NEC was the first time Weiheng/eCactus has exhibited in the UK. WeiHeng was established in 2017 by a group of industry veterans with financial backing from CATL, Jinpan, and Reorient, and now holds 58 patents. The global brand is more established in China, Australia, and multiple European countries; eCactus entered the UK market in January.
Takeaways from Solar and Storage Show
Rather than only posting photos of the stand and what a great time we had, a post about some main takeaways should be a better read and could stimulate conversations.
Disclaimer: Let's start by saying this is the first Solar and Storage show I've attended. I'm writing this based on my own opinions, not of the company I represent. I'm no technical expert in PV or battery storage, and I have spent most of my career in similar industries (for example, other energy sectors and home improvement). So, I bring a fresh pair of eyes and experience in different sectors, but I could get any individual fact wrong – take this as anecdotal and feel free to correct me!
It's tough to differentiate between brands
There was so much competition and new entrants to the market that it takes work, or is impossible, to make comparisons on the day. Who are manufacturers with strong R&D, and who are white labellers? Who are resellers? At best, it's likely that coming away with 5-10 business cards for further review and research makes the most sense.
Visitors do not like to share their information
When registering, we get access to an app to build our profile, add contact information, connect and so on. A QR code on everyone's name badge made it easy to connect simply by taking a photo of the QR code – cool, right?
Wrong, hardly any visitors seem to have filled in their information, only their name and company. Even then, sometimes company names were obscured or were different to the one represented. Perhaps the first year these QR code apps were bought in, they were popular, but people learned their lesson after being plagued by sales follow-ups.
Installers complaining about quality and service
Again, this is anecdotal, but quite a few installers complained of issues with commissioning, binding with apps, long waits on the phone to service centres, and increased equipment failures. These issues can happen with any manufacturer, of course, but these people said that the above problems have gotten worse recently, even with some of the largest brands.
Anything unique or unusual stood out.
When walking around the hall, a pattern emerged; anything with little competition, innovative or unusual, kept the stands busy even during quiet periods. For example:
Pidgeon proofing mesh
Design and quotation apps
Solar roofing tiles
Unusual commercial and Industrial BESS
If there are only one or two stands with a particular solution, they will get more attention and better value out of the event. With item 4, how many 3 kW inverters or 5 or 10 kWH home batteries were there? Who knows. Even on the commercial side, there were quite a few containerised or large boxed batteries.
We witnessed this first-hand as we had a range of domestic inverters, batteries and EV chargers on display. What stopped people in their tracks? It was our Pangu C&I app video and our Tianwu AIO liquid-cooled 100kW / 233 kWh display.
People who were enjoying the experience stood out
This applies to visitors, exhibitors and speakers. When looking at people's faces, you could see how they were feeling and, therefore, the impression they were making on behalf of themselves and their company.
In life, success can be effortless, and it's often best to go with the flow and immerse yourself in the experience. If you are a visitor or buyer, you still represent your company, even though you are not trying to sell anything at the event.
Visitors wearing their (clean and pressed) company apparel and matching with their colleagues showed pride in who they are, what they do and their company. It's a small world, and in competitive environments, every small thing can make a difference.
Likewise, immaculately dressed executives with briefcases, folders and other work accessories showed they were there to do business. Contrast that with the installers who looked like they just came from a site or those in scruffy jeans and T-shirts. We can treat the event as a work advancement opportunity, or a few days off and a free hotel and meals on the company.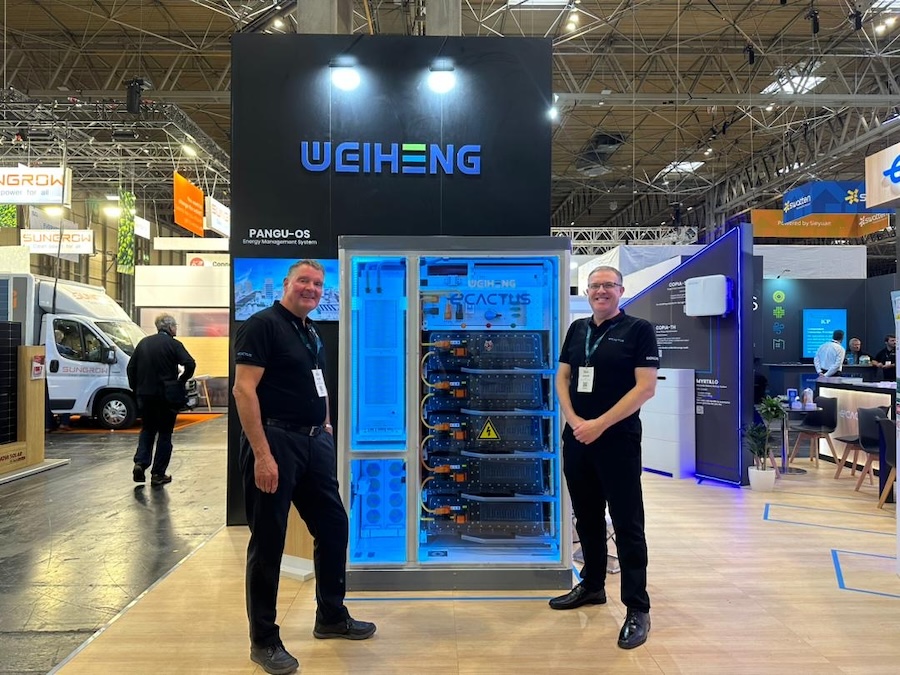 It was written all over their face
Back to the expression on people's faces, and eyes being the gateway to the soul, Here are some examples of faces I saw:
"I hate exhibitions. Just being here means that our installation schedule is falling even further behind. I bet customer complaints are coming in right now, and I'm not there to solve the problems."
"These people will just tell me what I want to hear and be just as bad as the current suppliers!"
"I don't trust a word these exhibitor salespeople tell me. They are all the same."
Or.
"I look forward to this event every year, and it's a unique opportunity to see everything in one place. Internet searching is not the same as seeing how a company ticks."
"I'm with my people! I look forward to catching up with old friends and meeting some new ones. It would not be possible if I were travelling around the country."
"If I can come away with just one or two solutions or innovations to bring back to my local market, it will help us catch up with the leaders in our area or push us further ahead."
What did your face say?