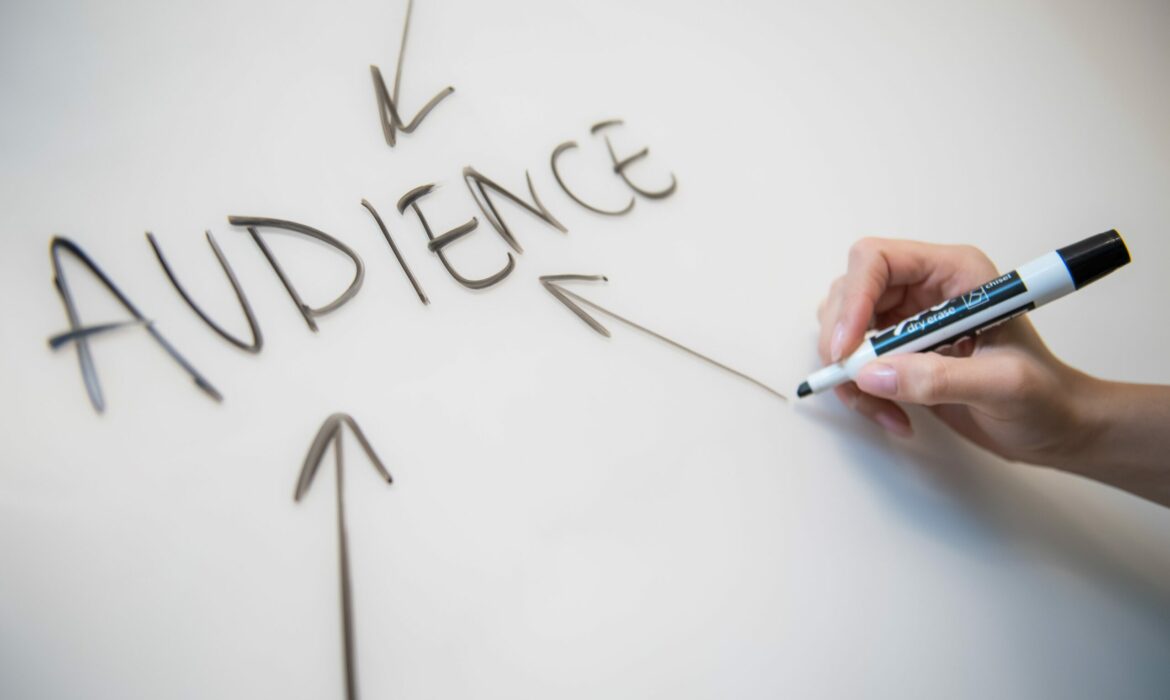 This article covers some easy-to-apply blogging tips for business. In the digital age where everyone is awash in a sea of content, it's harder than ever to stay on people's radar as a business.
There are so many interruption-based marketing channels and strategies now that there's serious competition when it comes to trying to snag a new customer during their buying process. After all, what makes you stand out when they're already being bombarded with marketing content and sales messages?
One drastic mode of attack to deal with this is to simply be everywhere in a concept known as business omnipresence. When someone is in the market for something which you provide, you naturally want your business to be the first they think of. Customers are paying attention to a multitude of mediums, so why shouldn't you make yourself known in all of them, maximizing the chances of converting them when the time comes?
One way of beginning to tackle this is through content marketing and blogging for your website.
Content Marketing for a Business Blog
Content marketing, which provides a constant flow of value and acts as a show of your business's authority when it comes to whatever topics the content is being made on, is a great way to dominate the public's perception of your business and target area.
It's almost guaranteed that you'll have experienced this effect plenty of times yourself, googling some practical query and landing on an article written by a company that offers relevant products or services. A search for dealing with anxiety, for example, could lead to an article written by the European health store brand Holland & Barrett on solutions such as breathing methods, or, more pertinently, the use of herbal remedies and products… which they also just so happen to sell.
Well-written evergreen (content that won't become dated, like news) articles like those will continue to work for you for years, providing long-term value for both you and your customers, though it will have to be tweaked and updated occasionally in the interests of SEO if nothing else.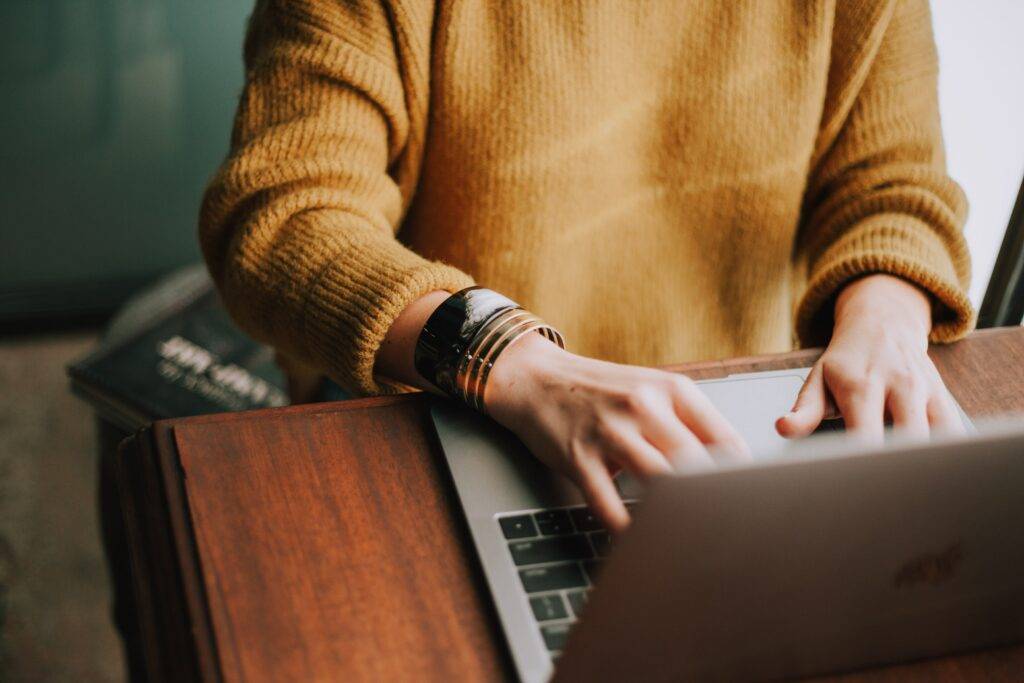 Blog Content Strategy
The most important part of a content marketing strategy is keyword research. Content must be optimized with keyword clusters targeted at the kind of people you want to keep visiting your website.
It goes without saying that all content should be high quality and engaging so that once people click they're inclined to stay, but getting people to click your blog through the search engines in the first place will largely come down to keywords and SEO.
Focus on keywords with lower competition from the perspective of the website authority of your competitors. There's a huge variety of software and free, freemium, or premium tools available to help with this research and analysis process, such as SEMRush or Ahrefs.
How to Find Topics to Write About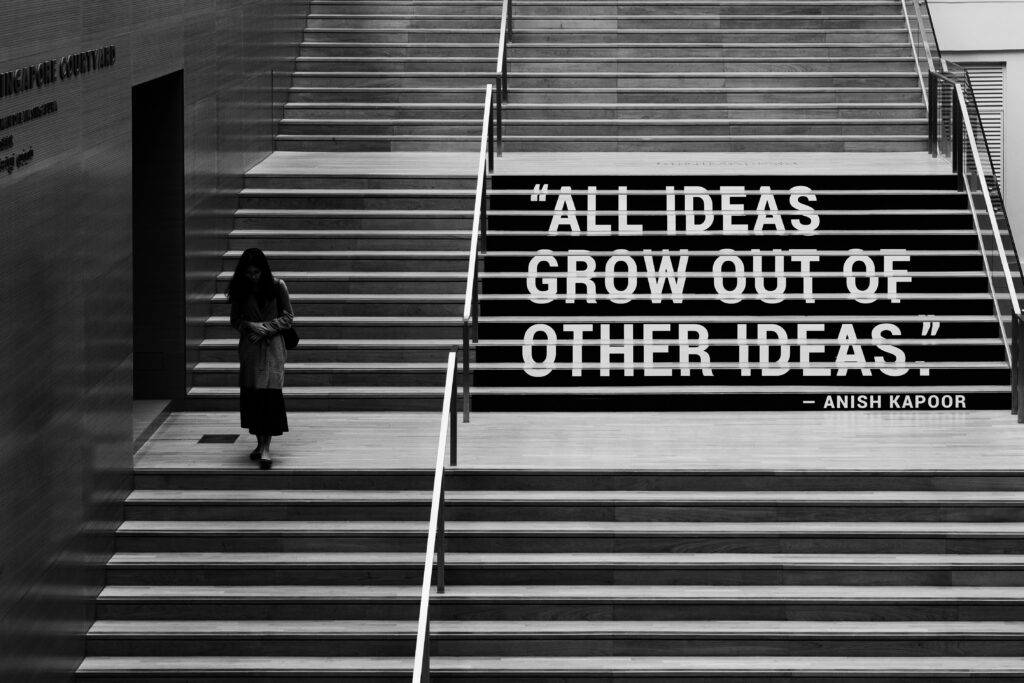 The hardest part of writing for beginners and experts alike is often coming up with ideas. Instead of suffering and wasting time trying to come up with something completely fresh, it can be very effective to study the competition, see what they're doing, and do it better.
In the world of content marketing, completely original content is rare. Using SEO and auditing tools like BuzzSumo and SemRush can help you see what's working for other big sites, what kind of content is drawing the most clicks, etc, and then you can re-create them for your own website, making them more exciting, up-to-date, in-depth, or offering a different perspective.
We're not suggesting plagiarism, but heavy inspiration is very much allowed!
You Will Improve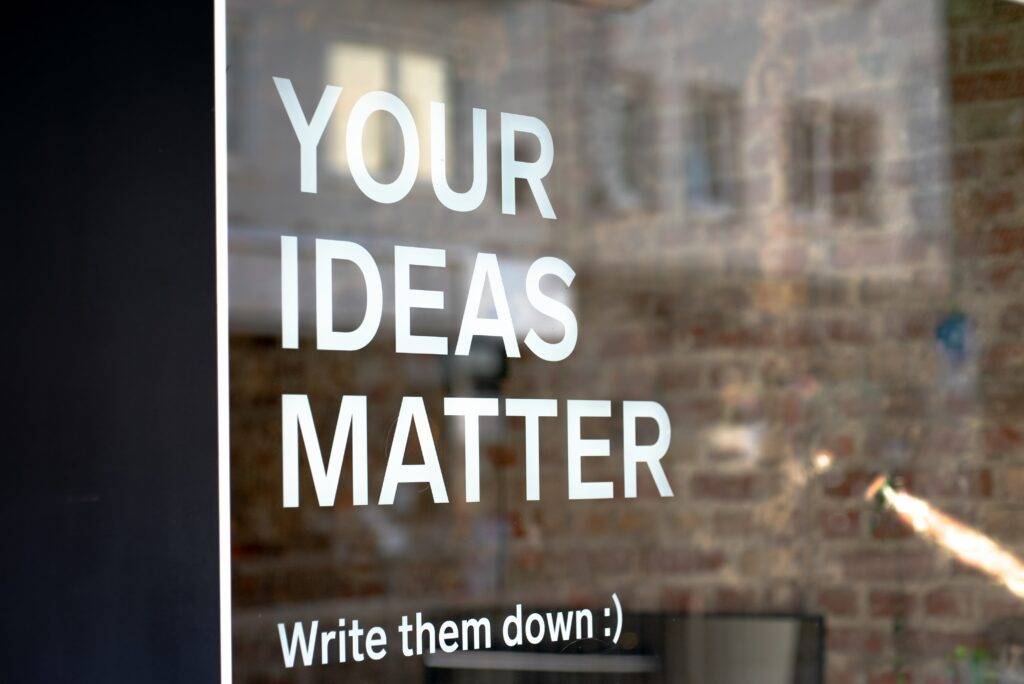 Keep in mind that all skills related to producing successful content are learnable, creative writing especially so. The most important trait is consistency – keep producing content. Practice makes perfect, and your storytelling abilities will improve over time. Even the best of writers likely cringe now when they look back at their early work, so don't give up.
Outsource Your Writing
If you just haven't got an interest in writing your own pages for whatever reason, or perhaps if you are producing content but need more, or even if you just want some variety or specialist knowledge from an external source, it may be time to think about finding a contributing writer.
There's a wealth of writers out there which cater to every niche, work on every schedule, and fit a wide range of budgets, so they can really ease the burden of content production no matter what your circumstances are.
Where to Find Contributing Writers
Once your website authority gets a domain rating of around 30, you'll get a steady stream of writers reaching out to you and offering free content. Quality can be variable, but the higher your domain rating, the better the writers that approach you will be.
Other than that, there are loads of freelancing sites like Fiverr, Upwork, Problogger, etc. Heck, if you're particularly budget-strapped and willing to take a gamble, you could even try finding someone through Reddit's Slave Labor subreddit where people offer all sorts of services for below-market rates.
No matter who you come across, ask to see previous examples of their work before taking them on. The biggest challenge we face (and which you no doubt will too) is finding people who are not only knowledgeable about relevant topics, but have the writing chops to get that knowledge across in an interesting and readable way.
For example, when we get guest post offers, they almost always fall into one of two categories: either it's a competent writer who doesn't know the topic well enough, or it's an expert who has difficulty creating readable content. Our industry sector mostly has engineers and scientists who are logical and a bit "no-nonsense" or straight-talking, which works great for their main occupations, but means they can have trouble writing in a more creative, entertaining way.
How Often Should You Post?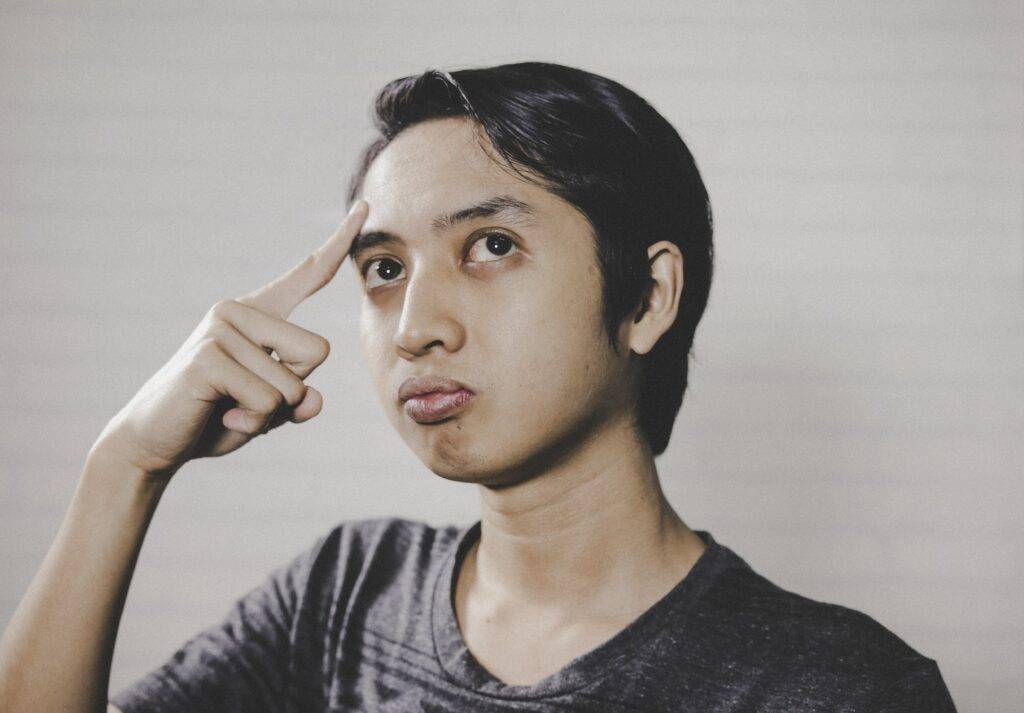 Here at Out of the Box Innovations, we publish once or twice a week.
We have a fixed goal of publishing one cornerstone piece per month. This will be an in-depth piece and helps us with long-term traffic growth. Next on the list are general events, news, guest posts, and employee-created content which we publish organically as it happens.
We believe creativity can't be forced, so we don't push anyone to a strict schedule. A forced plan will result in sub-par content, especially if work gets particularly busy and the time our employees can devote to writing gets cut.
However, you need to find what works for you depending on the strengths of your writers and your practical business needs. Rockcontent.com says that "there's actually a confirmed sweet spot when it comes to posting frequency.
Most experts agree that blogging two to four times per week is the best way to see increased traction from your content.
This equates to somewhere around eleven to sixteen posts a month, depending on how set you are on the actual times per week you post new content."
So that's something to keep in mind, but they do also note that those in specific competitive niches may need to push themselves even harder and try to get 4-6 posts out a week.
Blogging Tips for Business: Takeaway
Content marketing and blogging is undeniably an invaluable tool to have to keep your site high in the rankings and cultivate an authoritative, trustworthy brand image. There are tons of guides and sources of inspiration for a successful blog out there, you just need to get googling! If you'd like more in-depth or personalized help though, or if you'd like a shortcut to finding some writers, Out of the Box Innovations offers SEO-supercharged copywriting, ghostwriting, and marketing consultation, amongst other things. Get in touch with us now to start transforming your online presence through the power of content marketing!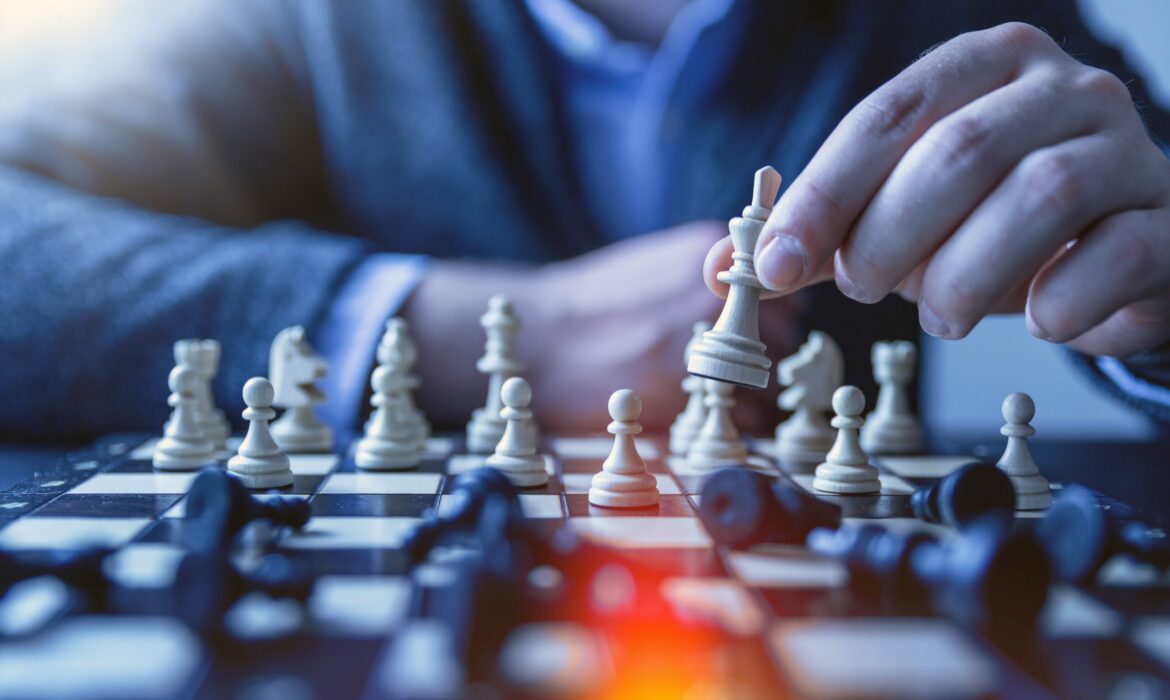 Hiring Fantastic Content Writers: The Ultimate Guide
No matter if you're trying to get an ideal content-publishing schedule, get more variety, have an expert voice, or just don't have time to write yourself, hire a content writer and you'll find it pays dividends.
However, there are an awful lot of hacks in the writing world, and you need to know what to look out for if you don't want to get burned with AI-written content, spun articles, plagiarism, sub-par English, or any other kind of inferior content when you decide to hire a new writer.
We've worked with loads of writers and content producers over the years and learnt all of the tricks regarding what to look for. We've had some A-team hits and some Z-list misses, and in this article we'll cut to the chase and tell you how to save time by getting the right hire first time around.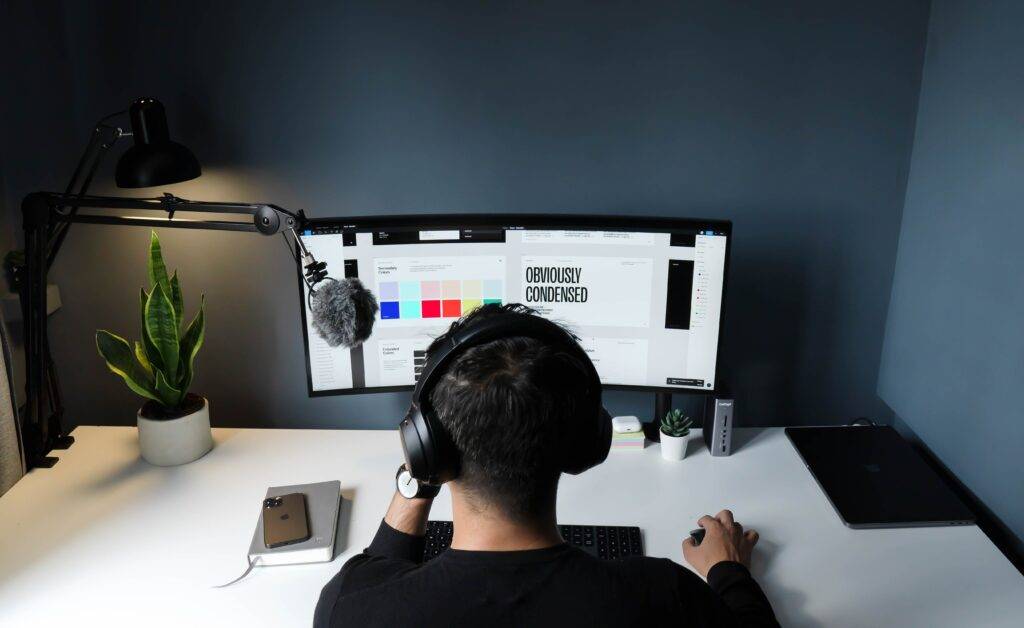 The Best Sites for Hiring a Content Writer
There are tons of avenues for you to find high quality writers through, with specialists for every field of knowledge and fitting every budget. Some of the most tried and tested are:
Problogger – The quality is very high here. Unlike some other sites, when you place an advert here, most of the respondents are likely to be suitable.
iWriter – Another high quality way to get reliable custom articles from established writers.
Upwork – Teeming with freelancers at affordable rates, you can browse through individuals yourself or post an ad and filter through those who respond.
Scripted – Only the top 2% of freelance writers who apply to Scripted get accepted, so you can be sure that you'll be getting a vetted writer if you go through them.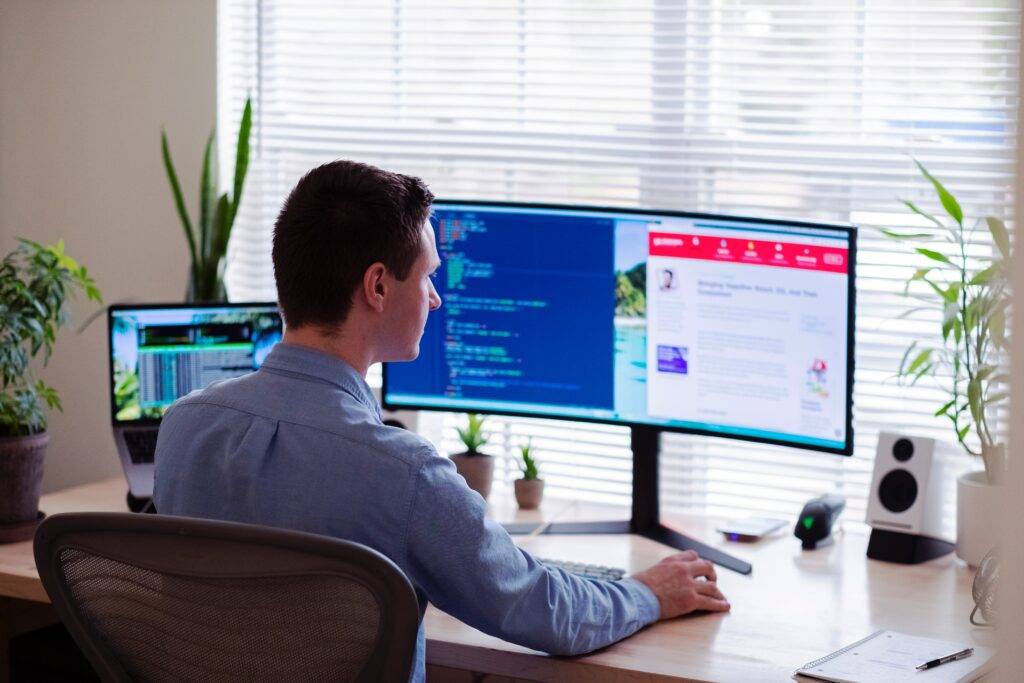 Other Sources
Blogs and Article Aggregation Sites
You no doubt have some favorite bloggers, read about things related to your business/niche online, or perhaps you're into sites like Medium and come across poignant content on the regular. If and when you do come across an author you like who will be able to write something relevant to your site, you can invite them to do a guest post.
Writers on platforms like Medium will often be particularly enthusiastic about external work since many of them are hobbyists who haven't found a way of really breaking into proper writing work yet, so you might just find yourself a rising star if you decide to hire them as a content writer!
Pre-Written Articles
There are several platforms for buying pre-written articles on a range of the most popular topics. These can be good in a pinch or for one-offs when you need to fill a gap in the publishing schedule, but we would advise not relying on them too heavily as the quality control is poor and many will need polishing to meet your standards. If you don't have time to search for and hire a writer though, these can be a life-saver.
Options here are Marker Content, Article Market, Content Gather and Writely.
Reddit and Forums
If you're open to considering more unconventional routes, you can always keep an eye open for interesting writers on Reddit, forums, and other social media. While most of what people write and post to sites like these are internet mulch, you can come across some very insightful longer-form comments and threads which are clearly being contributed to by people who know their stuff and can string a sentence or two together. There's never anything to lose by shooting them a message and propositioning them with some freelance work if you really like the cut of their jib – the worst they can do is say no, and most people will be flattered that you asked!

Your Website
If you've got a website up and running, you may already have been getting approached by freelancers and contractors looking for work in writing, SEO, etc. With a brand new website/domain, there won't be many and the quality of their services will likely be suspect.
However, once your domain authority (You can check your domain's authority rating here) starts getting past 30, you should start to see a spike both in the messages you're getting and the quality of the senders. Having a quality website means attracting attention as people will find it a boon to be associated with you, and of course, if you're getting approached by high-quality writers, it's a boon for you too!
What Should You Look For In a Writer?
First and foremost, as with any other product – when you're looking to hire a new content writer, you need to balance their quality with their cost! These two factors vary tremendously within the writing community, and while it's certainly not 1:1  (you'll get some expensive duds and some cheap superstars), to some extent you'll get what you pay for.
At a minimum, they should have a native level of the language you want them to write in, and unless you employ an editor or proofreader, they'll need to have an above-average grasp of grammar, punctuation, etc, as well.
If you're someone who needs quick turnarounds, location and timezones may be something to take into account.
They'll need a style and tone of voice which not only reads well but fits with your brand and the kind of content you expect them to put out, but most importantly they'll have knowledge and passion for the topics you give them. A great writer who has to write about something they hate and know little about may well give worse results than a mediocre peer who is writing about their favorite subject!
Always ask to see past work, and on sites which have reviews, give them a quick scan to check that other people have been happy with the work done and no issues like ghosting, missed deadlines, or plagiarism have popped up.
How Much Self-Promotion Should You Allow?
If you're letting guest posts and contributors onto your blog, how much should you let them promote themselves? Simply having a published article to their name gives them some level of publicity, but many will be hoping for a bit more than that.
If they're a well-respected person in the niche with a ton of value to add, then in general you can let them self-promote as much as they want. On the other hand, if it's an obscure no-name writer self-promoting themselves, it will probably go down badly with most audiences.
Qualities To Look for in B2B Copywriters
With B2B copywriters, the standards and stakes can be higher since corporate clients are expecting slick, professional content that's a cut above the average consumers' fare. Previous experience in either the particular clients' industry or a similar sector at an executive level will be particularly important here, and being able to write naturally in the tone of industry peers means that their work will be more readily accepted.
Look for to hire a content writer with excellent communication skills, a natural grasp of jargon, and the ability to be influential through their writing. This level of professionalism is what we want at B2B, more knowledgeable persuasiveness and fewer 'tie downs', 'teasers', and click-bait tactics.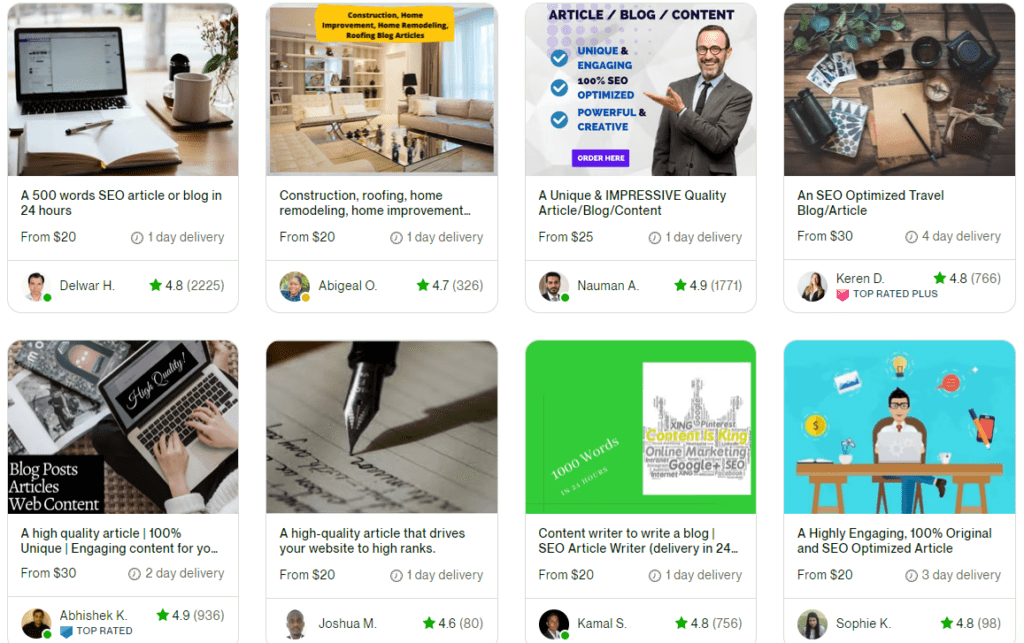 What Makes an "Expert" Writer?
There's a distinction that should be made between subject matter experts and those who can actually write well on a given topic. Subject matter experts in certain fields often won't be able to write content well or simply won't have the time or interest in doing so – after all, they're too busy doing work in their subject – medical research, engineering, etcetera!
Expert writers, on the other hand, will be adept at writing about an industry vertical despite not necessarily being subject matter experts in terms of their education or work history.
What we look for when we hire is the quality of the writing. It's the produced result that's important. We'd pay extra for commercial content, but most writers tend to know their market rate, so we judge on value over price.
During the hiring process, keep in mind that the most important thing should always just be the quality of the writing itself. Don't get distracted – their accolades, educational achievements, where they've been published, etc, are all secondary to their actual ability to make content that fits your needs and works well. We'd pay extra for commercial content, but most writers tend to know their market rate, so we judge on value over price.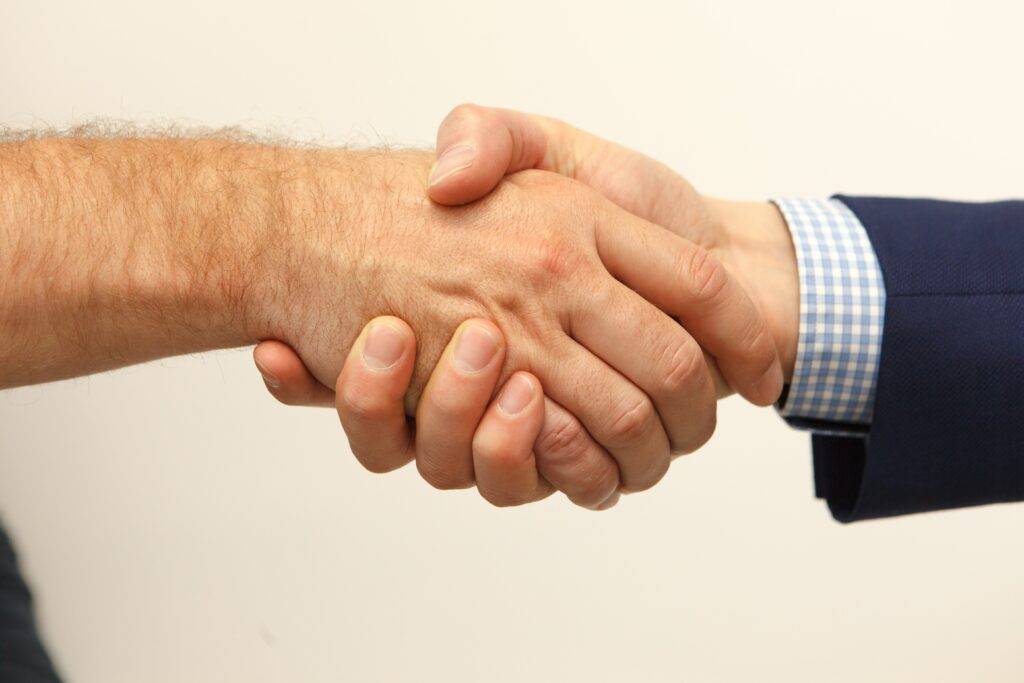 When You've Found Someone
Whether they've reached out to you or you to them, it's important to keep a good relationship with your writer, especially if you're hoping to get someone long-term. Communication, honesty, and fairness (both in terms of pay and in expectations regarding deadlines, quality, etc!) go a long way in business relationships – remember that you're dealing with people, not writing robots.
Even if you just find someone for a one-off, if you like what they do, spread the love by making sure to show your appreciation by giving them a good review/testimonial and recommending them to others!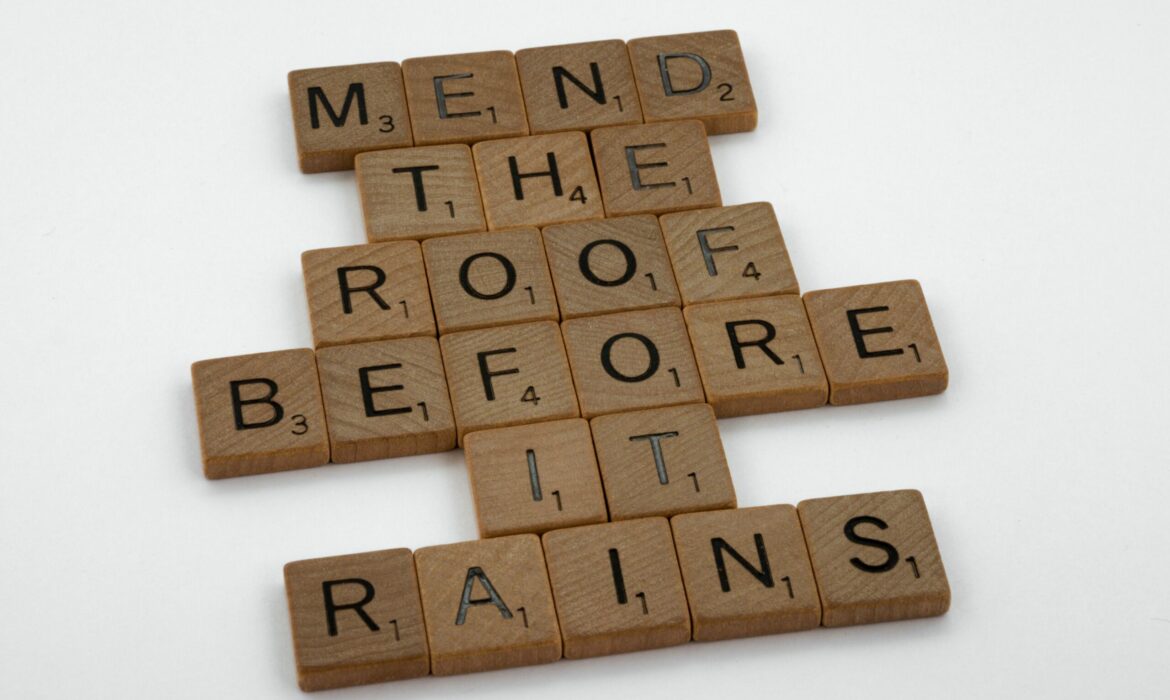 Post-Lockdown Lessons and Preparing for the Next Economic Disaster
The first thought on most business owners' minds when lockdown hit was simply: how are we going to survive this? Most have had the experience of marketing in a recession, but not a pandemic.
Initially, authorities were saying that it'd last three weeks, but that time length was not based on any particular science or evidence, and we all knew that the situation could change at short notice. Viruses come in waves, and with the economy taking a big hit from the worldwide slow-down, fears of a global depression loomed.
Some more prescient business leaders may well have taken a moment to imagine what an extended lockdown lasting for months if not a full year (or beyond!) might look like for their business and industry at large. After all, government assistance and grants could only last so long, and the vicious loop of…
1. employees being laid off or having their hours cut so that struggling businesses could survive
2. consumers then having less money and being too financially strained to spend as they once did
3. businesses not getting as much revenue previously since people are trying to economize
4. rinse and repeat
… posed a real threat. Previously stable businesses in every market were suddenly having to contemplate the very real possibility of bankruptcy in the unpredictable days to come. While some industries were clearly more vulnerable than others (tourism, for example), really no one was left untouched by this unprecedented lockdown and its business-stymying effects (though producers of hand sanitizer and masks were presumably not too worried).
Thankfully, the pandemic (or at least the tide of rules it swept in) is mostly behind us now, but its effects will be long-lasting, and it seems as though the world has more to throw at us what with 2022 bringing on another major economic disaster in the form of Russia's invasion of Ukraine.
So now is the time to really reflect on the past few years and extract what lessons we can. Right now, the focus should be on bolstering our businesses and getting them into the best shape possible for dealing with whatever future disasters may be heading our way, or even just to survive the current recession.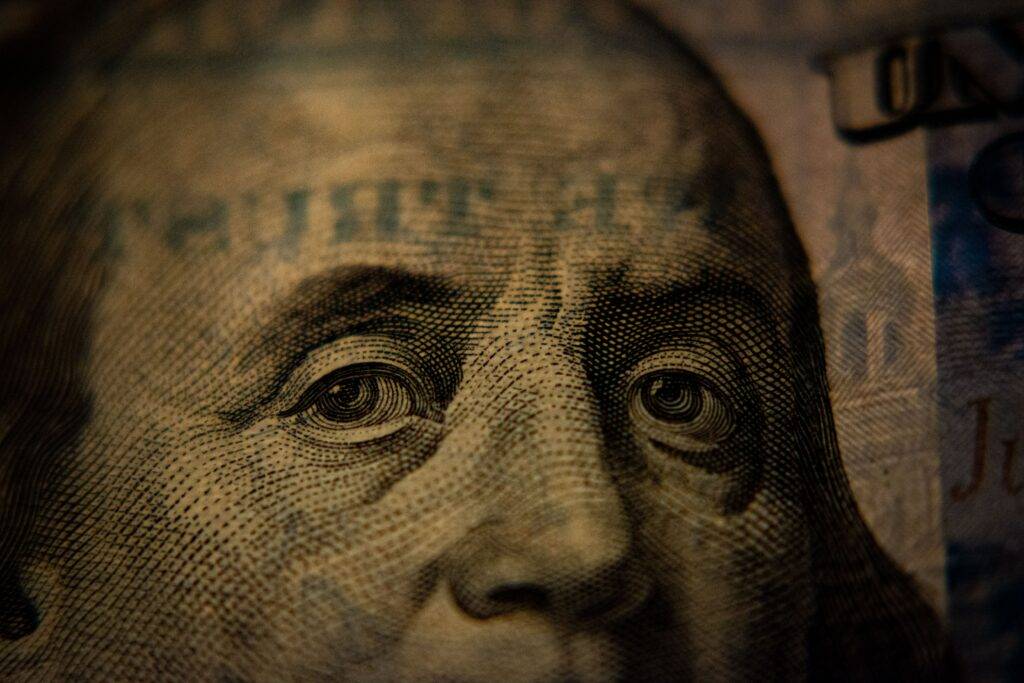 Take an Honest Look at Your Company
Whether a business is big or small, online or brick-and-mortar, up-and-coming or already well-established, they're all subject to economical trends and potential risks.
On the surface, large, well-established brands may seem unequivocally better positioned to deal with pandemics, wars, and whatever other disaster will hit next, but there are some ways in which smaller businesses take the advantage. They can be more agile and able to adapt to changing circumstances, and while they'll generally have less cashflow, their costs are inherently lower and they're probably less wasteful. Basically, if there's going to be a disaster on your ship, odds are that it'll be easier to patch up a tug-boat than a whole ferry.
But either way, you need to cast an honest eye over your business, judge the stage it's currently at, think about where you'd like it to be, and appraise how well you might be able to handle new economic disruption.
For example, if there's some new Orangutan Covid Pox 23, will your industry grow, shrink, or be unaffected? Ask yourself these two questions:
1) Can we sell a different product or service to the same audience?
2) Can we sell the same product or service to a different audience?
If the answer to either of those is yes, then you can stay 50% inside your success comfort zone. If you can find something to sell and people who want to buy it and both will be relatively unaffected whatever happens, then crack on with pursuing that business path. When the world changes, there's no reason to die a martyr over a previous business model.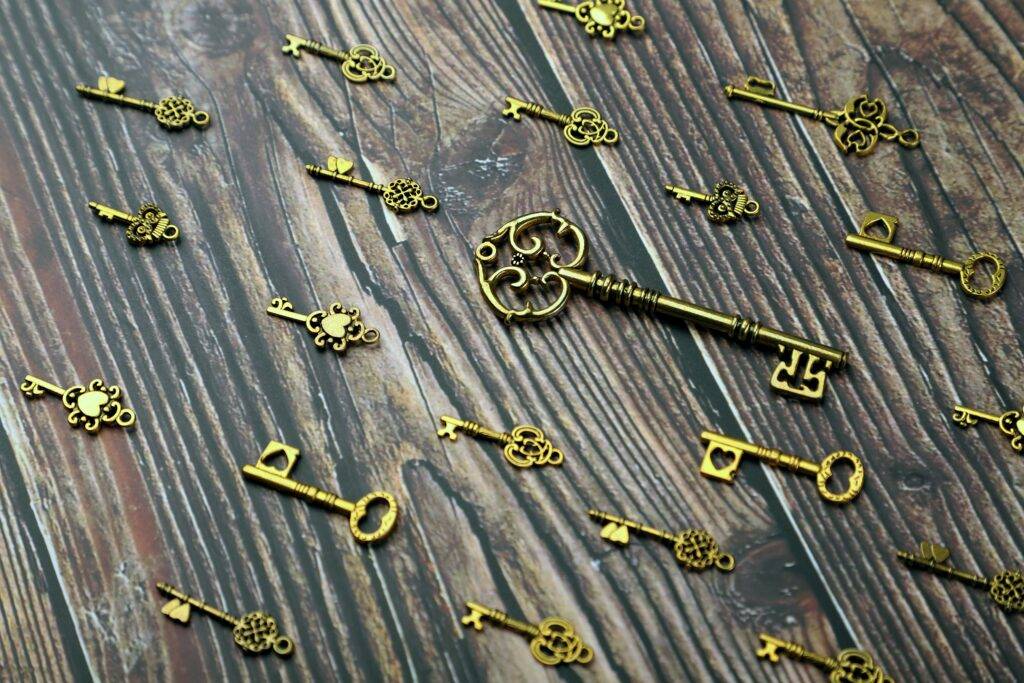 The Key to Keeping Going While Marketing in a Recession
One of the most hard-to-swallow takeaways from 2020 for us as a marketing company is that even the best of your tried-and-true strategies can be rapidly rendered irrelevant if demand dries up for a product or service. We keep contact with various marketing communities, and comments such as "all my SEO clients have canceled" or "how can I hold clients into a contract when they want to cancel?" were rife as push came to shove and people were slow to adapt to the new conditions.
If market conditions change and demand dries up for what you offer, your best bet may be to cut your losses and offer something different rather than be obstinate and try to weather the storm. As things began to get hairy with the pandemic, some of our long-term clients asked to cancel, feeling skeptical about their ROI during the early stages of the lockdown period. We understood their fears and couldn't in good conscience make any hopeful promises which we may not be able to keep, nor would we employ any unsavory practices to tether them to us for services they no longer wanted.
Instead, we said:
"We agree, we can't guarantee that you won't waste your money in 2020, and you might even risk your business viability by continuing. What else do you need help with? We can assist in any area of digital, IT, or remote solutions."
What happened was that we kept going, increased turnover, and continued to provide value. For example, we've helped a company transform from a traditional 30-year-old brick-and-mortar affair to being completely remote, re-tooling all of their face-to-face events to be delivered virtually with the assistance of new applications. This was a major shift for them, but without taking the leap, it's likely that they would have shut down by now.
The end result was that we were filled with pride, our client was happy, and the fact that bullishly pushing SEO, email marketing, or anything else when their business was at risk would have been a disaster was confirmed to us.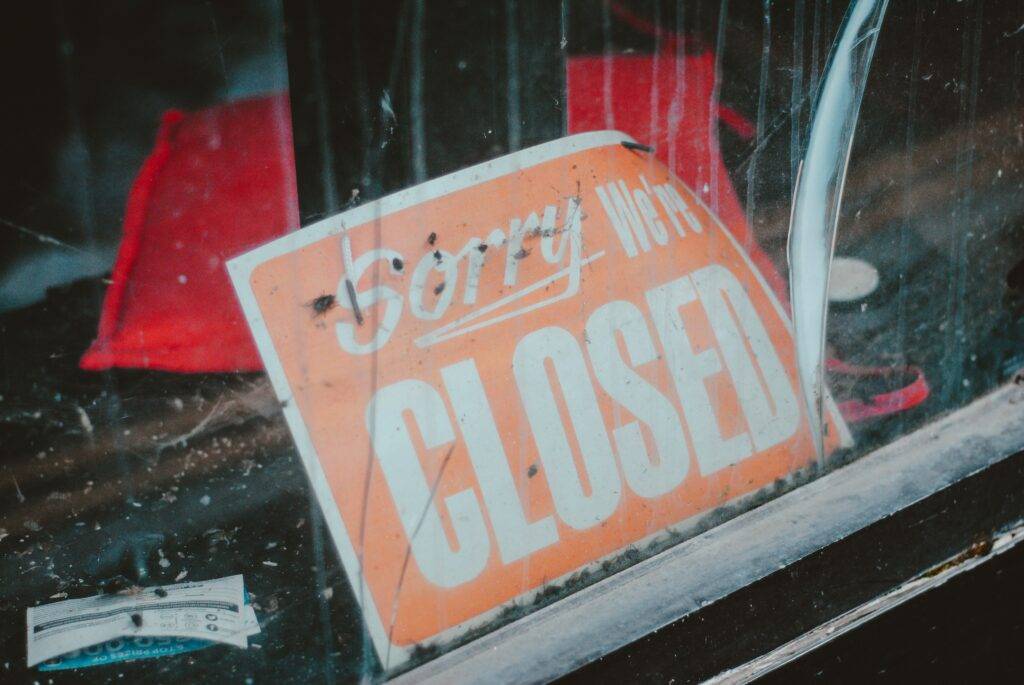 All Businesses are Vulnerable (But Some are More Vulnerable than Others)
As mentioned, when a global economy-disrupting event hits like Covid-19, everyone is affected, and the vast majority are going to get burnt while a few lucky ones benefit, depending on the circumstances of the event.
Just like with evolutionary randomness in nature, to some extent, it's going to be the luck of the draw as to what turns out to be advantageous – having an allergy to a certain food, say, could turn out to save your life if it means you avoid it while others in your tribe/herd/pack chow down on a poisoned or parasite-infested lot. Likewise, being in the niche business of selling makeup for scars would turn out quite nicely if we got a new widespread virus that caused itchy lesions on the face… but that's not something anyone can count on.
Ignoring the kind of hard-to-predict changes in the market which can unexpectedly send profits soaring for those who just happen to be offering something that will receive fresh demand, the playing field is relatively equal. However, there are some businesses which will tend to fare better no matter what the nature of the cause of the economic downturn is, but particularly ones that cause a reduction in face-to-face contact like Covid-19 did and, say, serious heatwaves and nuclear disaster could, as people stay at home to avoid getting hurt.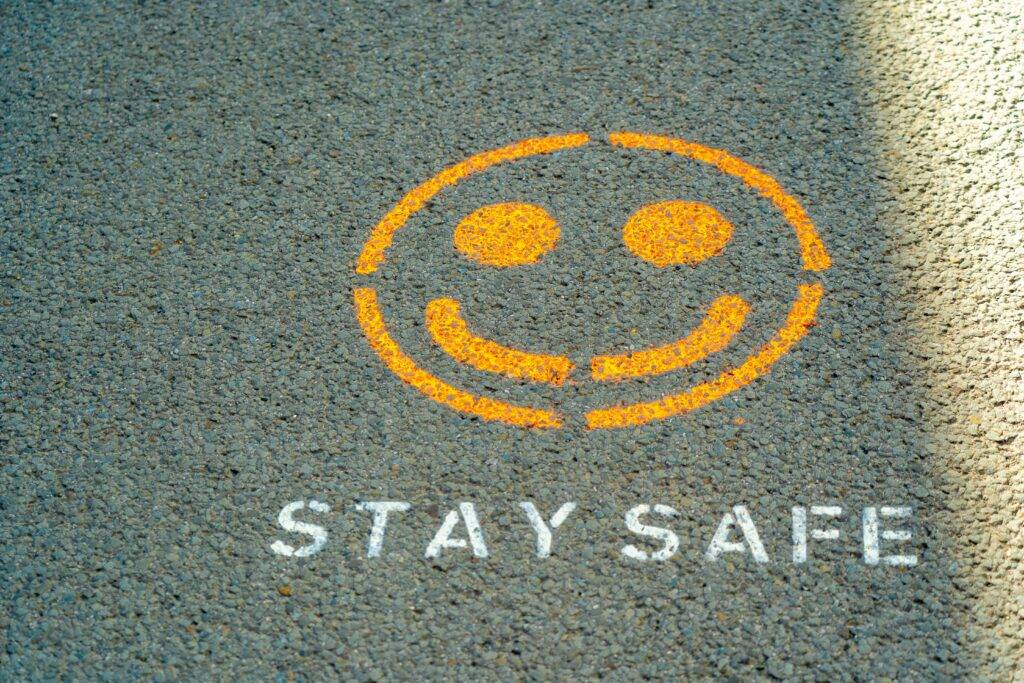 So, Which Businesses Have the Best Chances While Marketing in a Recession?
First of all, any business that can work remotely will generally be much better-positioned thanks to lower overheads (no office to pay for), more flexibility in terms of hours (not everyone has to be in the same place at the same time), access to more clients (anyone that has access to the internet!), less chance of physical danger (exposure to viruses, pollution, heat, etc), and less reliance on external services (e.g. transport for employees' commute, supply deliveries, maintenance services).
That already narrows things down significantly with it being nigh on impossible for most businesses in industries like hospitality to be done remotely. But in general, aside from being remote, there are a few other aspects of the nature of a business that will improving its standing come the next catastrophe.
For example, businesses that can provide ad-hoc or contingent services are usually carried out by an in-house team. Many mid-to-large sized companies will have in-house marketing, human resources, or public relations departments. These are invaluable to them during a boom or a steady business landscape, but with the uncertainty of recessions, a new epidemic, or some other kind of global disaster, these sensitive departments will ruin a cost structure.
Why? Because an external agency is likely to be equally proficient at the work the in-house team is doing, but instead of being a constant financial drain, they can be wisely activated only when it makes good economic sense. There are times when discretionary or cyclical business spending is pointless. If businesses are having to downsize and lay off employees, extra arms like marketing and HR will naturally be first on the firing line compared to the core services a company offers, so when they really do need a new PPC campaign or some bookkeeping done, they'll have to turn to external providers.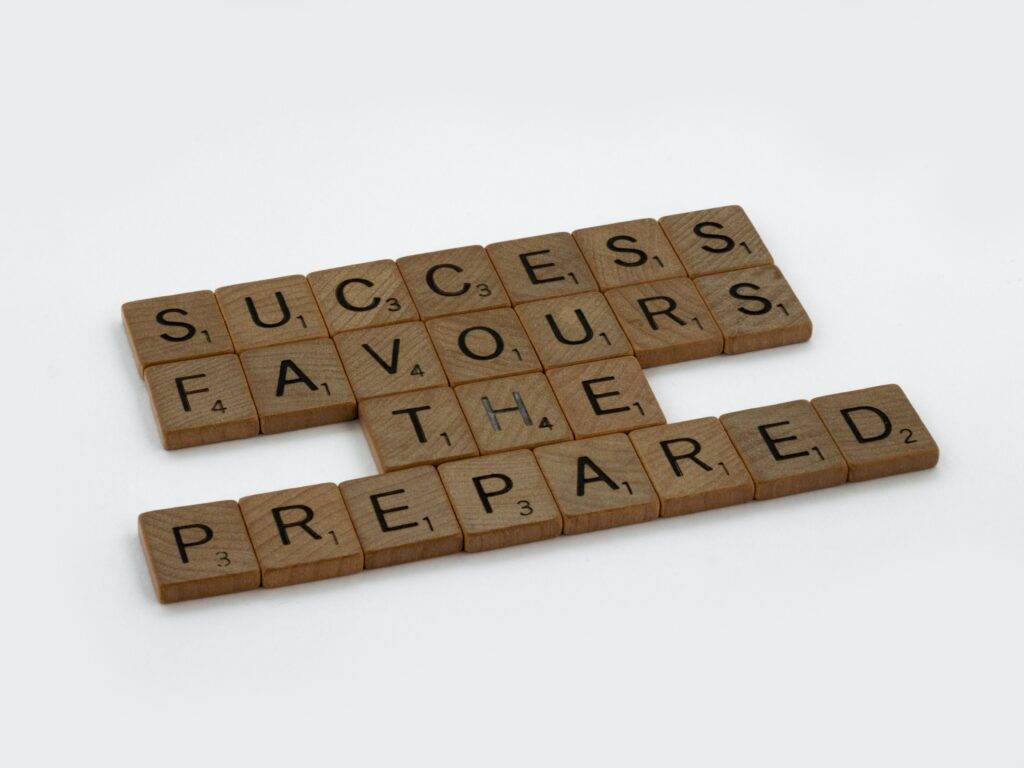 How Can Resilient Businesses Like These Be Set Up In a Cost-Effective Way?
If you're interested in building the most disaster or pandemic-proof business you can, the first option would be to look at the areas you have the most experience in. Are you a successful office-based worker that has already been working from home during COVID-19? Then you're halfway towards being a freelancer or contractor. Could you systematize your process and employ a couple of people? Then you could get an agency up and running in no time.
Remember, your current company pays you a fraction of your worth. They have so many business expenses, fat cat salaries, and shareholder's dividends to pay, and it all comes from the overall value that their workers generate. You can undercut someone doing your old job, retain more of the value you create, and build something for yourself.
How You Can Protect Yourself and Your New Business Mid-Recession
If you still have a job and the market is particularly unstable right now, start your business on the side and focus on it in the evenings and weekends. It'll be hard work to essentially be working two jobs, but you need to take the safe route initially. Don't quit your secure job until you're close to replacement income – at least based on hours. Always plan and spend as if the Great Depression 2 is around the corner since, well, it really just might be.
Isn't it all Just Hopeless?
It's certainly difficult for any sane person to feel particularly optimistic about business with such a troubled recent economic history and the general sense of doom and gloom in the air, so it's natural to feel afraid or even apathetic about trying to set something up for yourself.
It may seem counterintuitive but try looking at the situation from a worst-case scenario point of view. If future recessions and disasters turn out as profoundly bad as they could be, then your current job won't be safe anyway. Starting a side business and beginning to transition now while things are relatively less risky is the most rational and robust thing you can do. Optimism can often be delusional, but wallowing in fear never helped anyone either. Sometimes the best thing to do is bite the bullet and take action regardless of your feelings – one day it might turn out to be the best thing you ever did.