Building an audience online used to be easier
In the early days of the internet, the fast adopters in each industry sub-sector were the only ones there. In fact many industries were not covered at all. Over time, company websites for each niche and set of keywords and key phrases popped up.
Fast forward to today and we see millions of search results for every common keyword, these results change according to where you are searching from. 'SEO companies in New York' will yield a different result to 'SEO companies in California'. If you want to appear on the first page of Google for 'SEO companies' this would mean that you will rank in the top 10 in the whole world. The amount of work, time and money involved to achieve this would be huge, and to catch up the existing leaders might not even be realistically possible.
If we equate this to the oil and gas business, to try to rank for 'oil service companies' or 'oil and gas jobs' will be tremendously difficult. In fact chasing these rankings will probably result in failure without a sound enough business behind your website. Remember that your business won't need to be good, it will need to be in the top ten in the whole world. You might need to be in the top 5 in the world because some of the results might be YouTube, Wikipedia, government or media related.
There was a time where just having a website was a big benefit, this is no longer the case. Then we saw a time where your website could be SEO'd to the first page. While that can be possible for geographic search results, or some lower volume search terms, building a website and just trying to rank it in the search results will most likely lead to failure.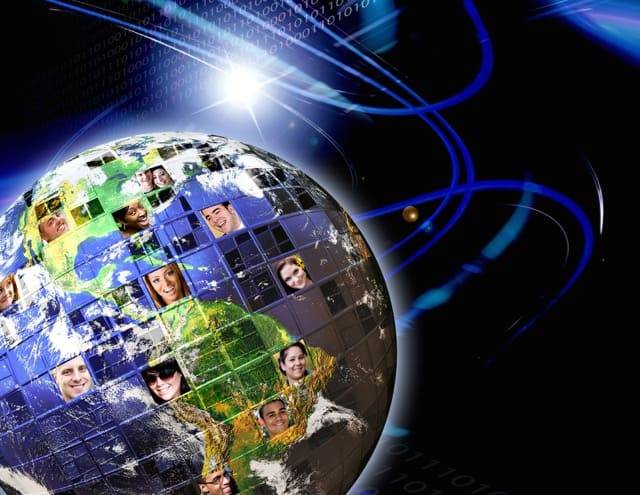 Build it and they will come
Is a quote from the movie 'Field of dreams', and has been used to describe the philosophy of creating internet property. The quote has been used to sell SEO services, where the company said that they won't come, unless you do some SEO.
Even just a few years ago this was an option, websites could artificially inflated to the top of search. Now the search engines are better at identifying clumsy SEO tactics, and penalising the websites that have been inflated this way.
Now, having your website appear higher in search for terms that are useful to you should be a by-product of everything else that you are doing online or offline. If you have a robust business, and are networking well within the industry, your website will start to appear higher in the search results anyway.
There aren't that many oil and gas online marketing companies around, ones who just specialise in this industry. Whilst an internet marketing agency can be a great help, it will never be a substitute for the good work that your company does. The very best thing that you can do in your online efforts, is to go to where they have built it.
Go to where they have built it…
Over time, your network will grow bigger, so too will the profile of your company online. Just by doing good business and good networking you will see more traction online. If you have a new business, or want your existing business to grow to the next level how do you appear in front of more people?
You go to where they already are.
If you are a Star Wars or a Star Trek geek there is only so much traction that you will get if you open up a memorabilia store in your local town or city. If you then create a website then there is a chance for people from all over the world to find you. Online efforts can get boosted by the smart use of social media, where posts can occasionally go viral. Most posts do not go viral however, especially of your online audience is small.
Repeatedly asking your Facebook or LinkedIn network to help you to share posts can come across as a bit self-promotional.
The best thing that you can do is find where your target customer is already hanging out, and go there to join them.
In many industries this can offer a lot of choice. In the oil and gas industry there are few places to go and congregate. There might be a Facebook or LinkedIn group that you are part of, but it is likely that you see a lot of spam there.
The best place for you to go at the time of writing is Oilpro.com.
These are the benefits of spending time there that immediately come to mind:
The community is tightly moderated, I cant remember the last time that I saw a spam post or comment.
The community is laser targeted for our industry. Almost every person who hangs out there works in the industry. Hands-on, boots-on-the-ground. This is very different to the vast majority of online communities.
The calibre of industry professionals is extremely high, with many world class experts publishing and commenting.
The comment threads are often just as valuable as the posts themselves, as intellectual debate gets us closer to the crux of every matter. This is vastly different to the mainstream media troll, armchair analyst and political commenters.
The width of readership means that new customers, clients, peers or friends can be noticed much more easily. This is unlike other social media channels where there is a tendency to see the same old faces and same old gripes.
Just as with a blog post comment, the whole world can see what you have to say on a matter, not just your 435 contacts, of which 90% won't be online to see your post. Are you an expert in your business? Instead of preaching to the converted, let the world know about it.
Do you have a useful solution to an industry problem? Are you the best at what you do? Go to the oil and gas industries equivalent to the annual intergalactic Star Wars convention, not to the local social club.