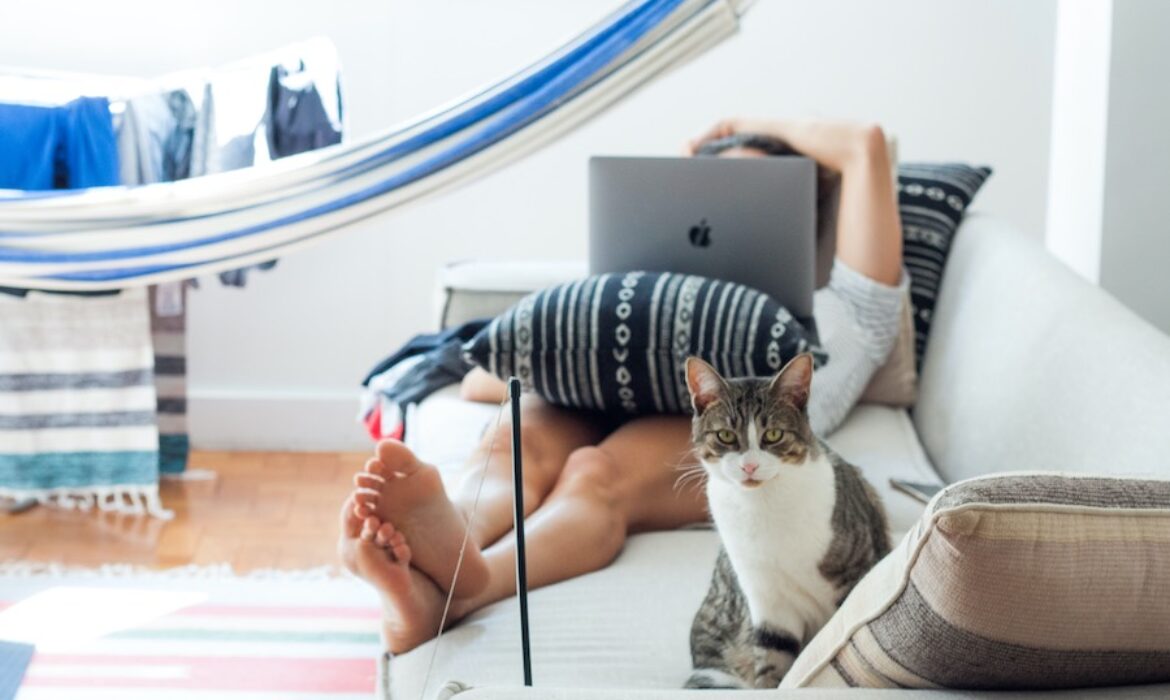 Jobs for Stay at Home Mums
New mothers out there might not know how to cope with a new job as well as the responsibilities of a mum. Nowadays, more and more women become mums at an age when they have a good career going on, so they're used to keeping themselves busy all the time.
Yes, being a mum is a full-time job, but sometimes when the baby sleeps, you would like to do something for an extra income. As kids get a little older, it's easier to organise a job from home.
You might do this to supplement the household income, feel productive, follow a passion or even just to keep your brain working at full speed. Stay-at-home mum job opportunities represent a powerful tool for productivity, self-esteem, and independence.
Opening a new business may seem like a lot of hassle, but for some of the small business ideas, getting going isn't hard as you might imagine.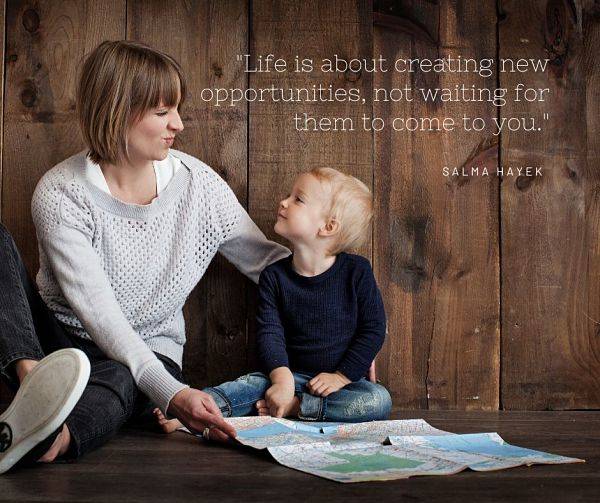 Some of these job opportunities include:
Opening a consignment shop
While there was a time when buying used clothes was frowned upon, people realised that fashion always comes back. They find old jeans or blouses or skirts in their closet that they didn't wear much but are still wearable. It's is how a consignment business starts—it works very well online as well.
The trading in vintage clothing is a growing trend that's probably here to stay. You can find vintage clothing at markets, garage and car boot sales.
You can start right away, take all your clean, unused but wearable clothes out. Sort out which ones are sellable. Create an eye-catching online shop and start selling.
Freelance writing
There's a continuous search for writers online. That means there's a steady supply of writing jobs. There are a lot of publishing houses that hire freelance writers. Try to have patience until you land the job that suits you.
This is a great stay-at-home mum job as it allows you to have the freedom and the flexibility you need.
Gift basket-making business
If you've always been a creative person, this might be the business for you. You can make a gift basket for every possible occasion—birthday parties, baby showers, corporate events, holidays etc. It's a great business idea for those who like to decorate things, package and wrap up everything nicely, and who enjoy making presents.
You can take photos after each basket you make and decide on the pricing for each of them. You can personalise gifts according to your regular customers' preferences.
Sewing business
This business can be large as it includes curtains, clothes, scarves, pillows, hats, ties, tights, among other things. You can either choose one of them or just try different varieties—you'll get more clients if you give many options. However, this side gig takes a lot of time and effort, and possibly more human resources should the business expand.
Most people love to buy customised things. Advertise appropriately on Facebook, Instagram or any other social network you find relevant and handy. Don't forget online marketplaces such as eBay.
Blogger
As a new mum, you can inspire others by sharing some insights into your life, the lessons you've learned, and other ideas that people might find interesting. Blogging gives you just this opportunity. Whatever you want to share and write about is just great. There are a lot of people out there that want to stay connected. They'd love to read about realistic, honest-to-goodness blogs.
Blogging is a great business idea as you can work whenever you have some free time. Think carefully though about monetisation, try to choose a niche that people are passionate about, or need help with. Personal blogs that are opinion-based don't tend to do well. Apart from this consideration, it can be a fulfilling experience when people read and appreciate your blog posts.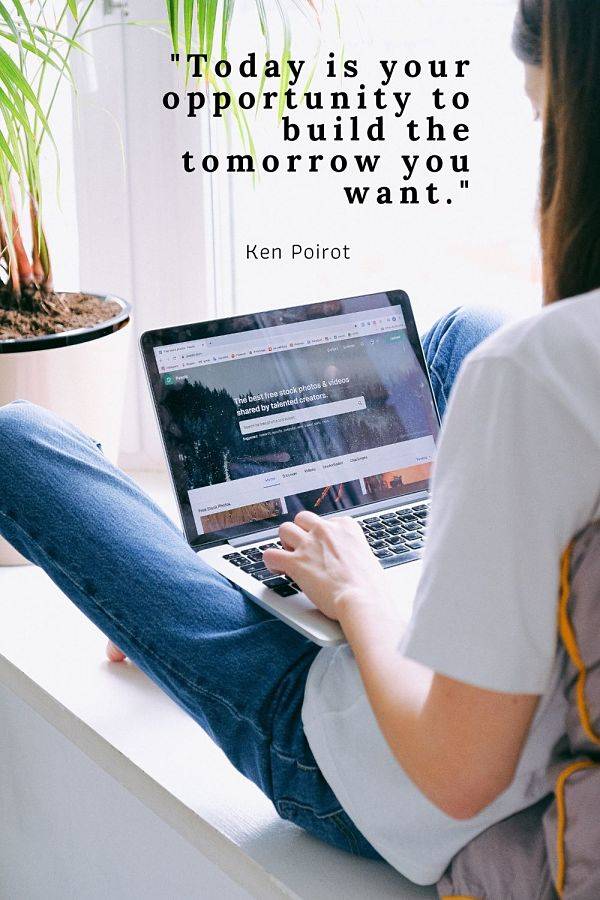 Bookkeeper
If you have the necessary qualifications and a little bit of experience, you can start your bookkeeping business. While some companies may not need a full-time bookkeeper at the office, they turn to the freelancers. What is good about this is you can offer competitive prices compared to a full-time bookkeeper. You can even work for more than just one company!
Crafts
There are many crafts to choose from. You can do pottery to kitchen decoration, from jewellery to pillows, from notebooks to mason jars, the possibilities are endless once you've decided on what to focus. You can combine this business with a blog—a crafts blog. Things will start to come together as you get more and more clients.
Home-based bakery
Being a mum usually means knowing how to cook well. If you can bake, that would be a bonus as customers, and your kids love sweets. Opening a home-based bakery business is great if you enjoy spending time in the kitchen. You can gauge how people will respond by baking a test batch and giving some samples to friends and family.
You have options: you can bake and sell your goods to a local bakery or bake as orders come. This small business will bring you a great sense of accomplishment along the way.
A lot of busy people do not have time to stay and choose their outfits. It takes too much time to mix and match appropriately. Others question their fashion sense. That's how the image or fashion consultant came to be—from the need of people with little to no time or talent for making wise clothing choices.
If you're into fashion and up to date with current trends, then this is the business to be in. Don't stop at being considered just an amateur. You can up your game by becoming a consultant here.
Personal travel planner
As a personal travel planner, you're the go-to person for people who expect nothing but the best. These people don't rely on a travel agency as they'd feel their needs are not being met. If you love travelling, knowledgable about places, love organising, and planning, then this is the dream business for you.
A travel planner is responsible for creating the perfect itinerary to suit their client's needs and budget. You've got to love researching, as a lot of researching is needed in this gig. What is good about this job is that it can be done from your home as long as you have a good internet connection.
Tailoring
If you know how to use a sewing machine and adept at modifying your clothes to fit you better, this is an excellent opportunity for you. There's a strong demand for alterations as many people are often not satisfied with how their clothes fit. It's a business that might never go extinct.
Photography business
Photography is one of the most beautiful businesses for stay-at-home mums. If you like capturing beautiful things and are very good with a camera, this is a suitable business for you. Invest in a quality camera and take some photography lessons so that you'll know more than just the basics. Being creative helps a lot in a photography business. People always want to look good in their photos—this is one of the reasons they hire a professional.
There are a lot of business ideas and stay-at-home mum jobs. Your kids might even have some ideas of their own. Don't forget what's important—when opening a business; you have to be passionate about it.
When you've decided on a new business, you have to get all the documents ready and comply with the relevant laws. That is usually straightforward as others would have already trodden the path and shared information.
History has shown us so many times that mums are great at multitasking and hardworking. Whenever they put their mind to something, they'll do it. Be one of those mums that everyone looks up to and marvel "How does she do it?"