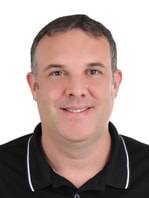 Thank you for taking the time and interest to find out more about Out of the Box Innovations Ltd (OOTBI). In case you don't know me already, let me introduce myself, my name is Jason Lavis and I am the owner and Managing Director here.
I have 25 years of sales and marketing experience, starting in telesales when I was 16 years old, in the evenings and holidays, during College and University. Unlike Mark Zuckerberg, Bill Gates and Steve Jobs, I'm a non-famous University drop out. I still feel that I fit the 'successful dropout' criteria of doing so well on my part-time work and side projects, I didn't see any benefit in finishing my degree.
After excelling at job roles ranging from sales representative to marketing manager, I decided – why try to sell to one customer at a time, when I can sell to millions? Why spout a sales pitch that disappears when I walk out of the customers' door when I can publish my pitch and have it sell deals for me in my sleep, for years to come?
So, this is when I discovered internet marketing and fell flat on my face…
Internet marketing is hard!
I spent two years before I made any money, then another two years before I could speak with confidence and pride about what I was doing. With a low barrier to entry, anyone can start a website, in any industry. Every niche in every profitable market is highly competitive, and with thousands of competitors, you get lost in the noise. Online, you're not just competing against your competition, but Kim Kardashian, peoples families, hobbies and desires. Trying to get seen online is hard, and getting harder all the time.
I learned all the moving parts involved in the marketing of products and services online. From social media marketing to SEO, to content creation, I've done it all in a variety of industries. When I look back at the learning curve it was huge, easily equivalent of the university degree that I dropped out of. In fact, 6 -7 years in, I am still learning all the time, because online marketing is evolving. What worked a couple of years ago doesn't necessarily work anymore.
Some business people try to create a website and get traction in their spare time, the vast majority fail, and keep failing. The 'make money online' niche is synonymous with the 'network marketing' niche, full of bad advice, wasted money and broken dreams.
At some point, every business person realizes why they have a gardener to do the garden, a plumber to fix broken pipes, and a mechanic to take care of their car.
They realize that the massive learning curve in learning to build an online brand is a full-time job in itself.
The cost of their time while doing a bad job, is more expensive than paying an expert to do it quickly and efficiently  – and far less stressful!
The start of OOTBI…
… Was not planned! This business was going to be a holding company for my legacy online marketing website portfolio. I was also thinking about manufacturing some white label products in China and selling them on Amazon.
Steve Hauxwell, a long time friend and neighbour used to hear my tales about my latest fat loss website, or kids scooter affiliate site. He enjoyed the stories of failure and modest success here and there. With 30 years of oil and gas experience as a seasoned Geologist and Drilling Engineer, he harboured an entrepreneurial dream.
He suggested that we team up and start the worlds first oil and gas recruitment agency that verified its candidates' details carefully and create a searchable database of them. With my internet experience, and Steve's oil and gas knowledge that made a lot of sense.
So, we started NatResPro in the spring of 2015. Right at the beginning of the worst oil and gas industry crash since the 80's – perhaps longer. Companies were laying off workers in the hundreds of thousands. Every industry person had plenty of experienced, quality candidates that were known to them and looking for work. Why bother with recruiters?
Two or three times in a row, when trying to do recruiting business, I got the same response. Words to the effect of:
"We aren't hiring, but I love your website it is so clean and professional, who created it?"
In those few words, a business was born.
Any successful entrepreneur will tell you that it is far easier to supply existing demand than to create it.
Now I have 2 good looking businesses on my hands…
At the time of writing and updating this page (Feb 2017), the industry looks to be turning, we have a few decent deals on or near the table at NatResPro. OOTBI has stayed busy with a small but happy client base throughout the past 18 months.
I have learned a few lessons:
It is much easier to offer new messages to the same audience than to offer a new message to a new audience. I am building a network of high calibre industry professionals from all over the world. They know that I am involved in web design, online marketing, and energy recruitment. There is enough of a crossover that I have received referrals from one business to the other.
It takes a while to become immersed in a business, to understand the people and players involved. The chances of success multiply, the narrower your niche and area of expertise.
People like to deal with other people in the same industry, with the same network and inherent trust. Internet marketers and recruiters without industry knowledge are regarded with suspicion, like an alien species. I have done as much as I can to learn the industry itself.
A couple of signs that we knew that we were on the right track:

In September of 2016, I was awarded the position of moderator on the now-defunct Oilpro. This was based on my regular and selfless contributions on the forum there. My original fear was that I wouldn't fit in, or would come across as clueless. This hasn't been the case. Anything can be learned if sufficient effort is put in.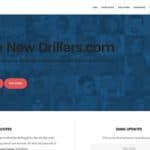 OOTBI was invited to rebuild drillers.com, the oldest oil and gas jobs site in the world. Not only has the site been rebuilt, but I am staying on as webmaster, and founding partner of a new oilfield services company – Drillers Partners!
Not just about me…
If this page has been a bit 'me, me, me' I apologise. The way that I work is that when you join me as a client, I will work with you as a project manager. When we agree to a working spec, I'll outsource many of the easier but time-consuming tasks to a network of remote workers all around the world. From writers to developers, to SEO experts. Many of these people are friends and have worked with me way before I entered the oil business.
The benefit to you is that you get the outsourcing cost benefits, but have no risk of picking bad workers. You get an agency that can work as fast or slow as you like and just pay for work done. Many larger agencies charge huge monthly fees and contracts just to get started. Not with OOTBI, we can handle, and welcome contracts of any size. As long as the arrangement is WIN/WIN then we will be glad to work with you.
If you are not sure whether to get in contact, here are 2 more posts that might be of interest to you:
The case for choosing a specialist online agency:
How to choose one: