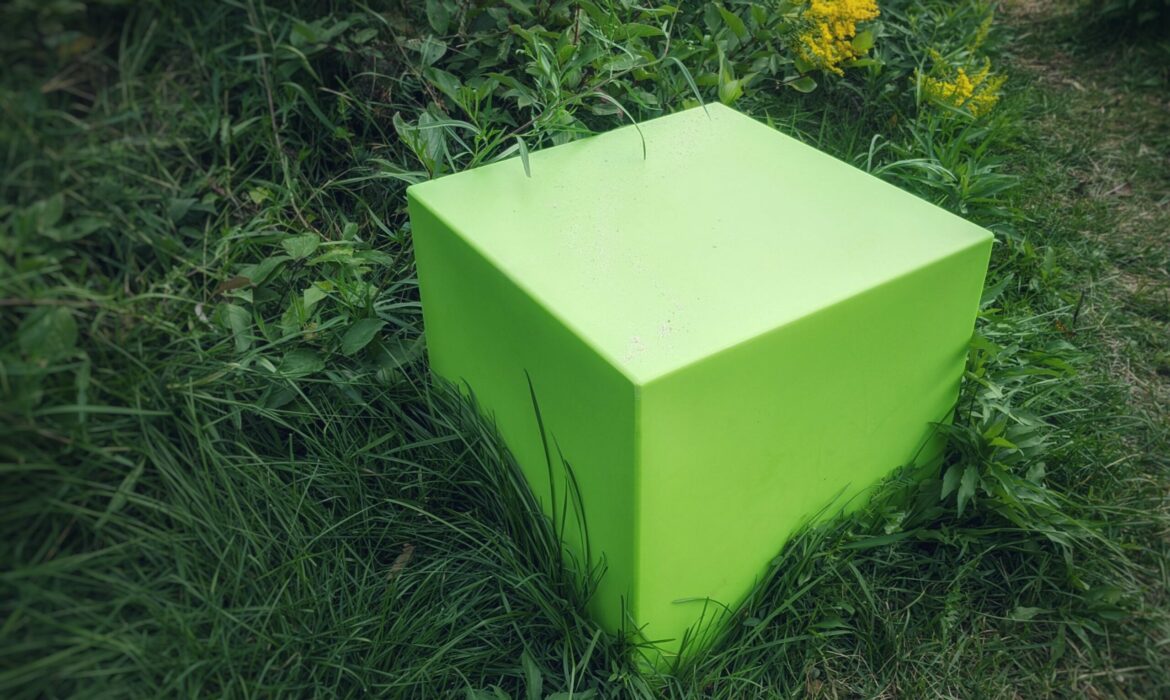 Out of the Box Innovations Ltd. serves you as a project management team with its own wealth of specialists around the world. We specialise in web design, marketing and digital marketing for the energy sector, but also have clients in the areas of coaching, events and Safety, Health and Environment (SHE) training. Whether you're looking for the absolute best, regardless of price, or extremely competitive pricing for quality work, OOTBI can impress.
Some businesspeople try to create a website and get traction in their spare time; the vast majority fail and keep failing. The 'make money online' niche is synonymous with the 'network marketing' niche – full of bad advice, wasted money and broken dreams.
At some point, every businessperson realises why they have a gardener to do the garden, a plumber to fix broken pipes, and a mechanic to take care of their car. They realise that the massive learning curve in learning to build an online brand is a full-time job in itself.
The cost of their time while doing a bad job, is more expensive than paying an expert to do it quickly and efficiently – and far
less stressful!
The start of Out of the Box Innovations Ltd. (OOTBI) was not planned. The business was set to become a holding company for Jason Lavis' legacy online marketing website portfolio. At the time, Jason, OOTBI's owner and managing director, was considering the manufacture of some customised white label products in China to sell on Amazon.
That was when long-term friend and neighbour, Steve Hauxwell, suggested he and Jason team up together. Steve had 30 years of oil and gas experience and was a seasoned geologist and drilling engineer. Together, they created the world's first oil and gas recruitment agency that verified its candidates' details carefully and created a searchable database of them. NatResPro was set up in the spring of 2015, right at the beginning of the worst oil and gas industry crash since the 80s.
Companies were laying off workers in the hundreds of thousands. Every industry person had plenty of experienced, quality candidates that were known to them and looking for work. Why bother with recruiters?
Two or three times in a row, when trying to sell the recruiting services, Jason and Steve got the same response. Words to the effect of:
'We aren't hiring, but I love your website. It is so clean and professional, who created it?'
In those few words, a company was born.
At the time of updating this page, (2021), the oil industry has enjoyed another upswing, followed by a pandemic related crash. Jason and Steve have parted entrepreneurial ways, but NatResPro is profitable and in the process of adding a new rig database and online community. OOTBI has stayed busy with a small but happy client base throughout the past six years.
We've learned a few lessons:
It's much easier to offer new messages to the same audience than to provide a new message to a new audience. We are building a network of high calibre industry professionals from all over the world. They know that we're involved in web design, online marketing, energy, recruitment, coaching, events and SHE training. There is enough of a crossover that we have received referrals from one business to the other.
It takes a while to become immersed in a business, to understand the people and players involved – the chances of success multiply the narrower your niche and area of expertise.
People like to deal with other people in the same industry, with the same network and inherent trust. Internet marketers and recruiters without industry knowledge get regarded with suspicion, as an alien species. OOTBI has done as much as we can to learn the industry itself.
Example of early signs that we knew that we were on the right track:
In September of 2016, Jason Lavis got awarded the position of moderator on the now-defunct Oilpro. They based the decision on his regular and selfless contributions on the forum there. His original fear was that he wouldn't fit into a specialised community or would come across as clueless. That wasn't the case. We can learn anything if sufficient effort is put in.
In 2017, OOTBI was invited to rebuild drillers.com, the oldest oil and gas jobs site in the world. Not only has the site been vastly improved, but Jason stayed on as webmaster and founding partner of a new oilfield services company, Drillers Partners.
In 2018, we started to publish our content on authority websites in both the energy and the digital marketing industries. We know that success in most businesses involves a merging of competencies and experience.
To be truly successful, we need to keep up with our peers in the oil, gas and solar industries, and the marketing industry, too. In May 2019, we're proud to say that our work has gotten accepted into some of the top-tiered online marketing publications. Take a look at our trophy cabinet, in online marketing, SEO and PR circles mentions on high authority websites are the equivalent of winners medals.
Meet the Core Team
Jason Lavis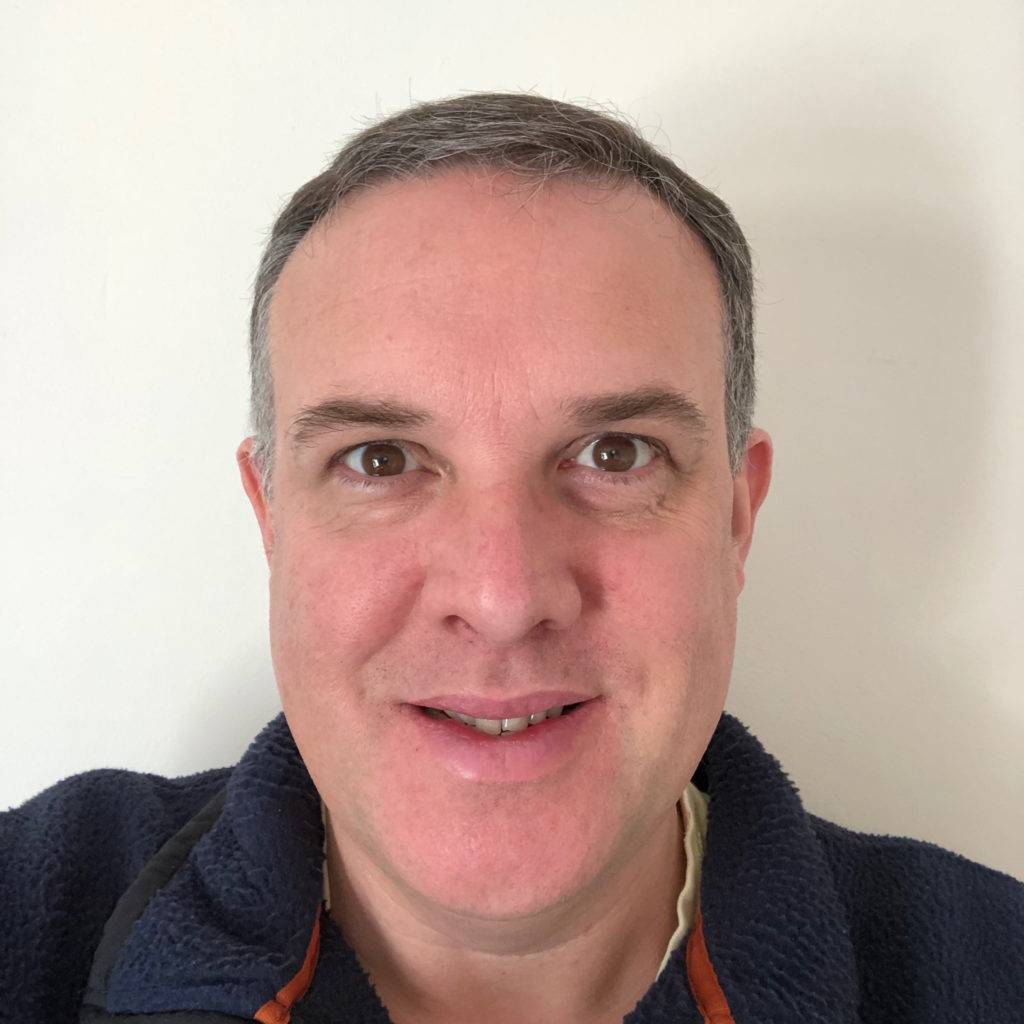 Jason has 30 years of sales and marketing experience, starting in telesales at 16 years old. Unlike Mark Zuckerberg, Bill Gates and Steve Jobs, he is a non-famous university drop-out. He didn't see any benefit in continuing his degree when his part-time work and side projects took off.
After excelling at job roles ranging from a sales representative to the marketing director, he decided that selling to millions instead of one customer at a time should be easy. This is when he discovered internet marketing – and fell flat on his face.
He spent two years before making any money, and a further two years before he could speak with confidence and pride in what he was doing. He learned all the moving parts involved in the marketing of products and services online, from social media marketing to SEO to content creation in a variety of industries. The learning curve was huge and continues to grow. What worked a few years ago (or even a few months ago) doesn't necessarily work anymore.
Jason joined Dave Taylor of Relentless Pursuit of Perfection Ltd and is a partner in drillers.com, one of the oldest online oil and gas resource websites (Est 1996).
Peter Merrigan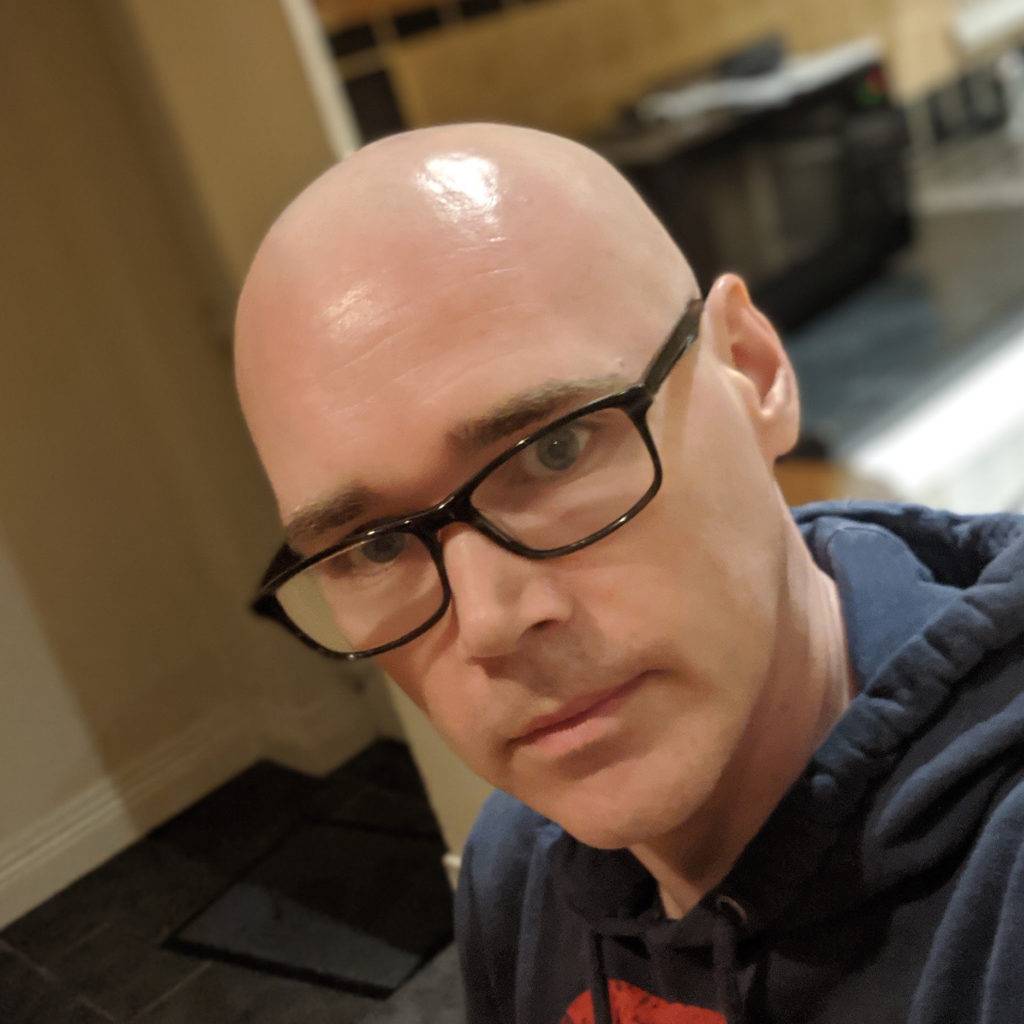 Peter has been in the marketing industry since 2002, around the same time as the advent of Big Data. He specialises in digital marketing for a connected world. He tries to keep at the forefront of digital trends and is self-taught in web design, e-marketing, graphic design and social media management. He enjoys learning new technologies and studying new paths.
He has worked in a variety of sectors, both B2B and B2C, and helps clients enrich their workflows and marketing strategies with modern technology and specialist data analytics.
In more recent years, his client base has ranged from the UK to the US, and from Israel to Japan, as the world has become a global city. He is a published author and, in 2020, he became a dad for the first time when he and his fiancé adopted a neurotic collie called Hollie.
It's not just about us
If this page has been a bit 'me, me, me', we apologise. The way that we work is that when you join as a client, Jason will work with you as a project manager. When we agree to a working spec, he'll outsource many of the more straightforward but time-consuming tasks to a network of remote workers all around the world. We hire remote working writers, developers, designers and SEO experts. Many of these people are friends and have worked with Jason way before he entered the oil business.
The benefit to you is that you get the outsourcing cost benefits but have no risk of picking sub-par workers. You get an agency that can work as fast or as slow as you like and pay for work done. Many larger agencies charge substantial monthly fees and contracts just to get started. Not with OOTBI. We can handle, and welcome deals of any size. As long as the arrangement is win/win, then we will be glad to work with you.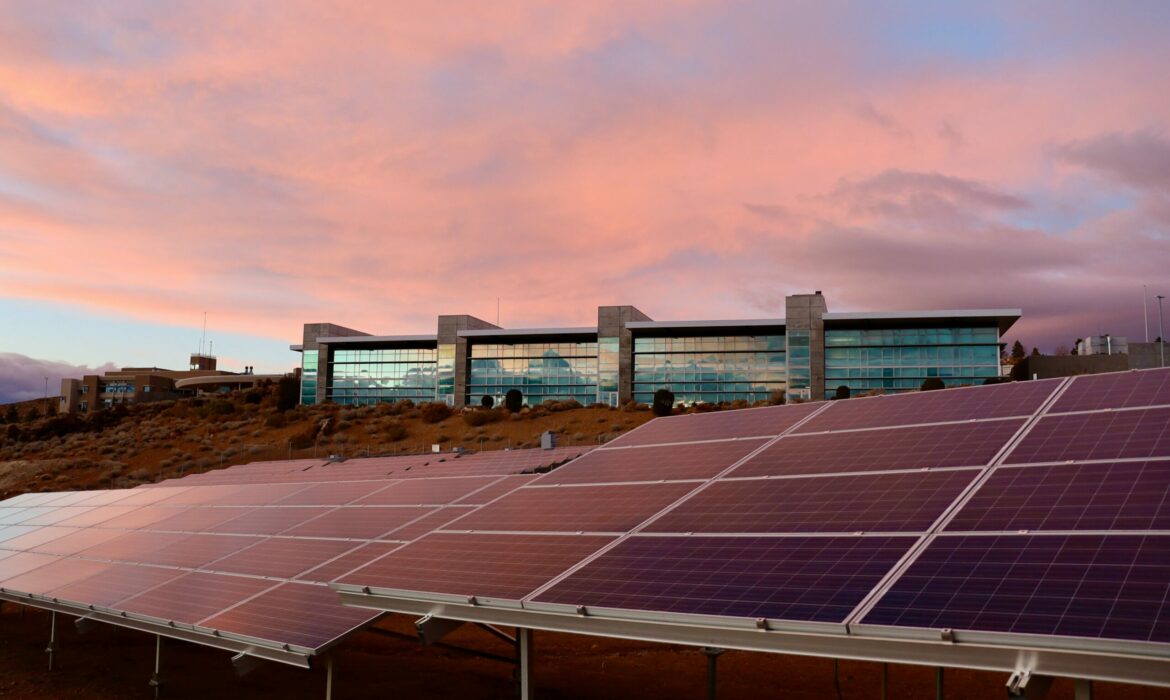 Are you interested in harnessing the power of the internet to your solar business' advantage? Get your solar company found more often online by optimising your website for search engines. Find the best search terms in the solar sales and installation niche. Optimise for the keywords that have buyer intent, so that your website visitors are more likely to translate into new customers.
When you contact us to handle your search engine optimisation (SEO) campaign, know that we won't try to rush you into anything. We set up a virtual meeting or begin an email exchange to discuss your company's strategy and overall objectives. We'll work with you to identify the most appropriate approach. Only place an order once you feel confident in our abilities.
Solar SEO to Outmanoeuvre Your Competition
Despite the raging debate around global warming and climate change, the move towards renewable sources of energy such as solar is relentless. From industrial-scale solar facilities to small home solar installations, the demand for solar installers is only going to grow. The steady drop in the cost of solar equipment is also a key driver of adoption.
These positive industry trends will not automatically translate into easy money for all solar companies. The increased demand is going hand in hand with rising competition for customers. You have to fight for new business, and perhaps no arena is as important to win that battle than the internet. That's why SEO for your solar company is vital.
Online Visibility is Key
If someone is looking for a solar installer, they'll probably first go to their favourite search engine to see what comes up. If your solar company is not on the first page of search results, you'll be starting at a significant disadvantage to your rivals in the race for customers.
Levels of tech-savviness among younger generations, and e-commerce and internet use only set to rise in the coming years. Your online presence is going to get even more critical over time.
Our SEO service enables you to leverage Google's massive reach and draw visitor traffic to your site. The visitors can get converted to leads, and some will end up as your customers. We offer both off-page and on-page SEO. For faster and better results, we recommend that your SEO campaign uses a combination of the two.
On-Page SEO Service
An on-page SEO service involves running through a checklist of best practices and fixing anything broken. We might need to change texts or create new content. All of the essential keywords for your business must be within the content of your web pages. We help you pick keywords that are relevant to your business but don't have too much competition for search engine traffic. The keywords can be a single word or a word string (referred to as a key phrase).
Long-tail keywords, in particular, are a powerful tool. They allow you to be more specific in your targeting and ensure you attract the most relevant audience. Narrowing down on specific keywords also gives search engine bots a clear idea about the topic of your page. This strategy increases your chances of high rank in search results. We look at keyword optimisation in page headings, sub-headings, body text, links and image tags.
Google penalises keyword spamming, i.e. a keyword appearing too many times on a page. We're careful to maintain a reasonable keyword density. We explore ways of increasing page load speed and ensuring a mobile-friendly interface.
On-Page SEO takes place on your website, meaning it's easier to monitor, measure and control. You'll quickly know what works and what doesn't, and we can make adjustments accordingly.
Off-Page SEO Service
Off-page SEO techniques refer to online methods of promoting your business that takes place outside your website. One technique is link building where we get high authority sites to link to yours. This process increases your authority in Google's eyes and pushes your website up the search engine results.
Our Off-Page SEO service can also be incorporated with email marketing, social bookmarking and social media marketing. Facebook alone boasts more than two billion active users. Together with other major social media platforms, we see a treasure trove of lead channels that cannot get ignored. We help you wield the power of social media to your brand's advantage.
Don't Wait
We have a proven track record of helping companies get a leg up over the competition online. Increase the number of visitors to your page, generate more leads and draw in prospects that are looking for a solar company like yours. For clarification or more information on how SEO can help you grow your solar installation business, get in touch with us.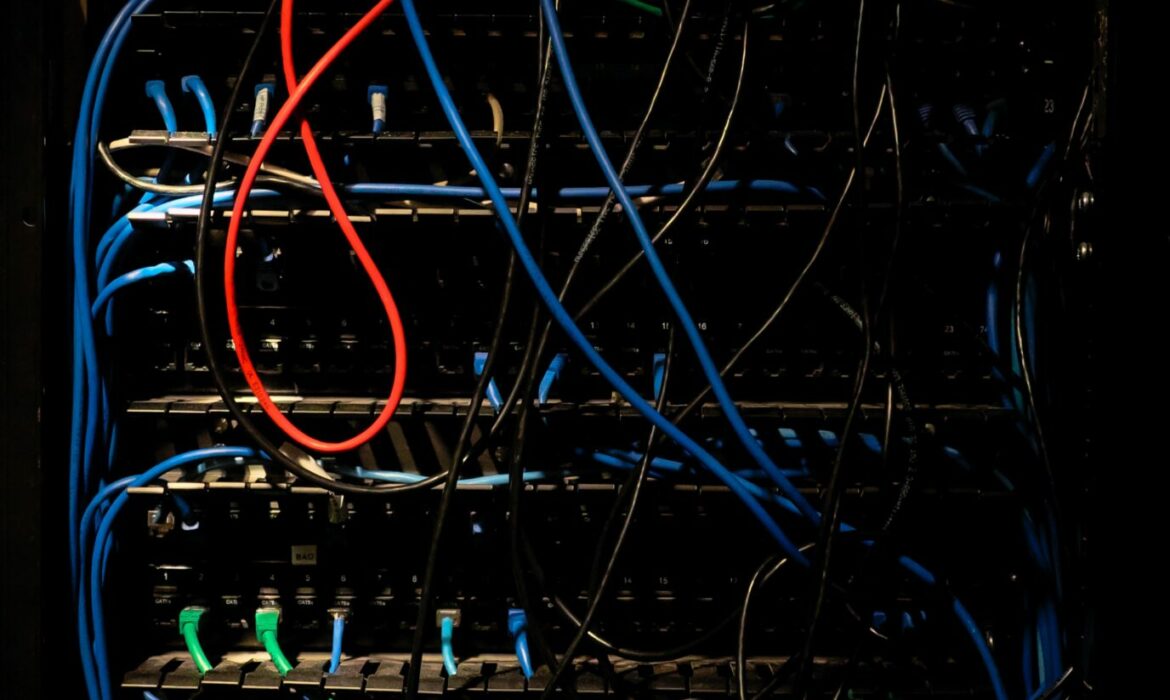 Online Marketing is Full of Options
When we first start to discover the different ways that we can market our products and services online, it can be overwhelming. Each advert or email opt-in can lead to a new voyage of discovery.
Slick sales techniques convince us that Facebook marketing is the future. Or Twitter adverts? A specialist youtube channel? Perhaps your site needs to be SEO'd right to page one?
There are so many ways to do business online, with sales pages full of words like guarantee, autopilot, turnkey, automatic, hands-free, oh, and the bonuses! Bonuses worth thousands if you buy their software now before the countdown timer runs out!
How do we leverage the power of the internet to create revenue?
This is one of the top questions that all entrepreneurs ask when starting a website. The path can be overwhelming; in fact, it usually is! Creating an online presence is simple, getting traffic is also fairly easy. Leveraging the internet to generate leads and sales is a much tougher challenge.
You may be trying to market your goods or services online, or might be simply experimenting with different ways to increase your online exposure.
Perhaps you found this page in the search engines, and want to join the 'make money online' bandwagon? It's possible that you have a real business, and you want to increase the revenue that gets attributed to online efforts.
We certainly hope that you already have a business.
The reason is that there are hundreds if not thousands of ways to 'make money online', but if that's your goal and you're looking for a strategy, then we can't help you much. For every shiny sales page pushing the latest revolutionary course or software, there'll be a case study to show you how easy it is. We expect that the individual case studies are mostly accurate.
The power of leverage only matters when you have an offer that converts
It's likely though that the successes are down to the core business that has been helped by the software or the course. It's all about the value behind any offer.
If you're not sure how to make money online, then perhaps you're not ready to. The Internet can help you scale, or reach people that you otherwise wouldn't. But you need a product or service that people want to buy. Leveraging the internet doesn't work without something worth scaling in the first place.
Do you have that?
No?
Then perhaps you should start by selling someone else's product or service as an affiliate? At OOTBI, we work with unique businesses, but affiliate marketing works for many people.
Yes? Great, we might be able to work together.
If you're clear about who you are, and what you can offer to other people by way of a value proposition, then that's great. That usually means that you're already in business and making money. You need some ideas and direction regarding how to increase or maximise your online revenue.
There are plenty of starter sites where you can learn about internet marketing step by step, but this isn't one of them.
If you make contact and present your business model, it's likely that we can give you some ideas about actionable steps to get leverage online. We might be able to assist or take care of them for you. We'll only agree to this if we feel inspired by your business and can think of a few innovative ideas. There's likely to be some 'out of the box' thinking that hadn't occurred to you and where you'd happily pay us.
Leveraging the internet works best when you have an excellent product or service
We'll only take on new business if we feel that we can make a massive difference to your business.
Otherwise, retainer or no retainer, things are going to get awkward, really quickly. Frankly, this is negativity that we don't need. We prefer to spend available time on our other businesses where we learn and experiment for ourselves. We'd also prefer to expand our passive income-producing legacy websites that got created during one niche related project or another.
You see, we've been there, we've bought the software, taken the courses and applied the so-called 'turnkey automated' systems. Most of these early ventures were failures. A small percentage were successful and continue to be successful to this day.
Which was the best avenue? Pinterest, Twitter, Instagram, MySpace, Amazon, eBay….? Companies and individual people are making six, seven and even eight figures in revenue per month in almost every significant space online, but it's not the tool – its the underlying business itself. Do you want to market your companies incontinence pants on Instagram? Your no-win-no-fee ambulance-chasing legal service onto Facebook?
Good Luck.
Start with a focus on the business or service that you offer. The type that people want to pay a profitable price for. Then, we can help you leverage the internet and find the best online avenues to invest in and the best software to make the process easier.
So, what do we do? Do we offer SEO services? Social Media Marketing? Product sourcing consultation? Web design?
Of course.
But we would much prefer that you tell us a bit about yourself and your business and let's see if we get excited about it. Let's see if you get our creative juices flowing and if we can think of any out of the box innovations to your great idea. If that happens, then we'll tell you all about them.