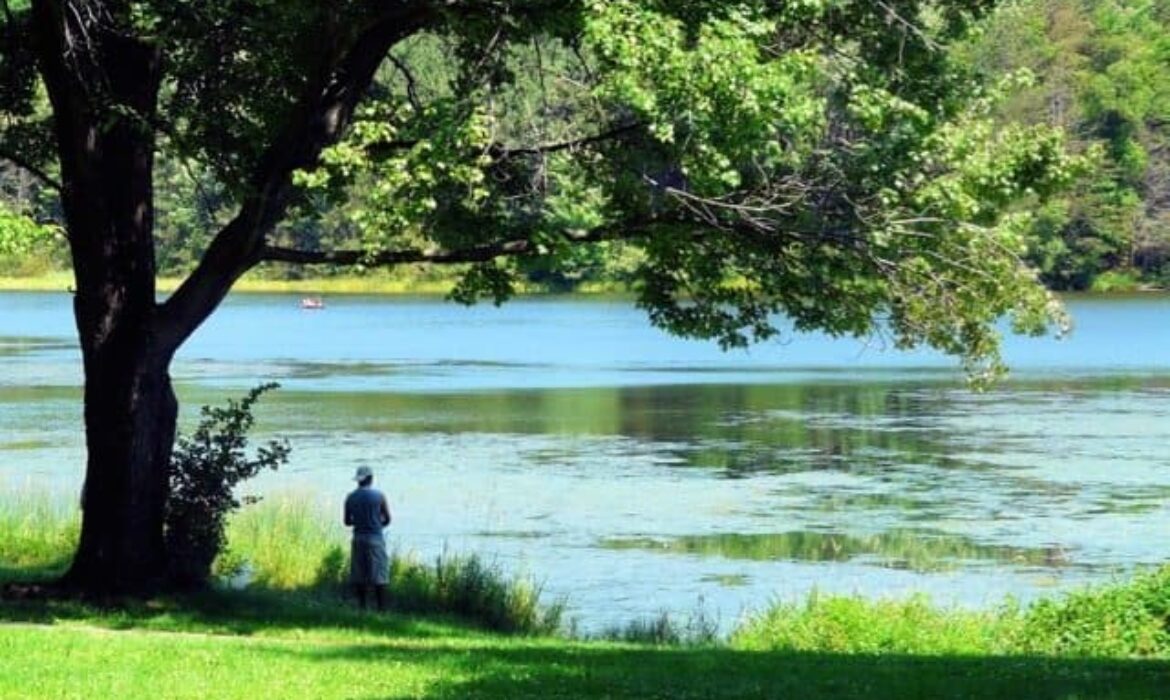 What has fishing got to do with internet marketing?
I love to go fishing. When I'm next to the lake or ocean, I feel the inner calm that people who meditate discuss. On the best days, this means a mental state where we can experience clarity, rejuvenation and an increase in energy levels all at the same time.
When explaining a concept to someone, analogies seem to work better than anything. If someone can file a new idea into a known segment of their mind, the process happens more quickly. Information related to a story or a familiar association results in a better memory uptake and recall.
Being immersed in nature is what it's all about, not just the catching of fish. Online marketing is different though, it's all about the result.
So, analogies are great.
Progress happens when an old idea gets combined with an innovation or thought process. Sometimes two well-known ideas are married together to create something new, based on nothing new at all.
So, in the name of progress, familiarity and innovation lets explore some fishing analogies to explain a couple of online marketing concepts.
If you like fishing or similar pursuits, this article might help you to understand something that can seem a little abstract. It's written and presented to help expand your business through the use of the internet.
Success and failure
When you arrive at the water's edge, you don't know what the day will bring.
The best days involve lovely weather, plenty of fish and perhaps even a new friend. From the very first moment you wake up, you feel great, nothing goes wrong, and no equipment gets forgotten. All the traffic lights on the way to the venue are green. Your favourite fishing spot is vacant, and the picnic that your spouse provided is full of your favourite food. Even a loving note gets included!
On the worst fishing day of your life, you'll catch nothing except a cold. Maybe your boat capsized. Perhaps your equipment ended up at the bottom of the lake. At which point, hailstones the size of marbles started raining down onto your face. The only positive side is that the red face looked like it got caused by cold, not anger, and the lake water hid your tears.
On some of the most epic fishing days, we experience a mixture of joy and pain.
Both of these analogies apply to business, and online, it's no different. What you do next in your online efforts might result in a roaring success or a miserable failure. Just as in any business, failures outweigh successes, which make the successes much sweeter.
The best place to fish and the best bait to use.
So, if you're an experienced angler, you'll have an idea of the best baits that are likely to work for different species of fish. If you're a regular to a particular fishing venue, then you'll be aware of 'hotspots' and other areas that are a waste of time. In your online business, you're likely to know what 'bait' appeals to your offline customers. You'll also have an idea of which 'spots' online you are likely to get a bite.
But you don't know for sure until you try. Even the best bait put in the perfect spot can result in the terrible days fishing that was mentioned in the 'worst day ever' example. Also, if we only fish in the places that have historically been good, and use previously successful bait, how do you break new ground?
More importantly, how do you get ahead of the competition? Those who are also experienced and aware of the effective baits and fishing spots?
The very best fishermen spend most of their time exploring their tried and tested baits, tackle, techniques and tactics. They also spend time in experimentation. They might use utterly different bait, in a new spot, for short periods, to discover a new hotspot or effective bait.
If you have a successful offline business, this is how you approach internet marketing. You try different tactics in different places. You approach with an open mind and a spirit of adventure.
Competition and saturation
So, this point links to the previous one about experienced anglers knowing the best spots to fish and the best bait to use. On every fishing lake, the following situation plays itself out.
Someone has a fantastic day where they catch a ton of fish in the corner, using meat paste as bait. This person tells his best friend about the winning combination and asks him to keep it to himself. Fast forward six months and the majority of people are using meat paste, and are casting to any part of the lake that looks remotely like a corner. None of these people catches much at all.
All the latest action gets enjoyed by the guy in the original success story. Now he is casting right to the middle of the lake, where the fish feel safe. He's also using bread as bait, something which no-one has used for years. How did he know that this would work? Because he used the testing technique previously described. Even on his best days, he tests new tackle, bait and fishing spots.
The analogy here is clear. Success stories online spawn many copycats that push up advertising costs or make it hard to rank in the search engines. The best online marketers are always testing and trying new things.
One of the good things about marketing on the internet is that once you've found a new spot to try, your bait can be left there for months or even years. A blog post on LinkedIn Pulse, or a directory listing can stay there potentially re-directing visitors to you. The 'bait' never gets old, and you never have to pack it up and take it home.
See the internet like a fishing net
The word 'internet' is very accurate and descriptive. The net part doesn't need explaining, and we know what a net is. We know roughly how it's constructed and how we use it. The 'inter' part can get seen as interaction. What is the precise meaning of inter?
What the dictionary has to say:
inter- 1. a prefix occurring in loanwords from Latin, where it meant "between," "among," "in the midst of," "mutually," "reciprocally," "together," "during" (intercept; interest)
Excellent, there are some great words here. So, we have a net that has features of reciprocality or togetherness.
These words describe the best attributes of the internet, the connectivity and mutual benefit that can be derived.
Back to the fishing analogy.
We can see each thread of woven nylon as a strand of your online effort. One strand is your LinkedIn account, one is your home website, and another is the forum membership. Each join of the net is a new bond that you make with a new follower or associate.
A single website or a single strand of net won't catch you anything. But as your network grows more extensive, with more online mentions, pages and links, so does the effectiveness of your net.
What is the best, most effective net? It is strong enough and big enough to land the fish, or customer of a lifetime.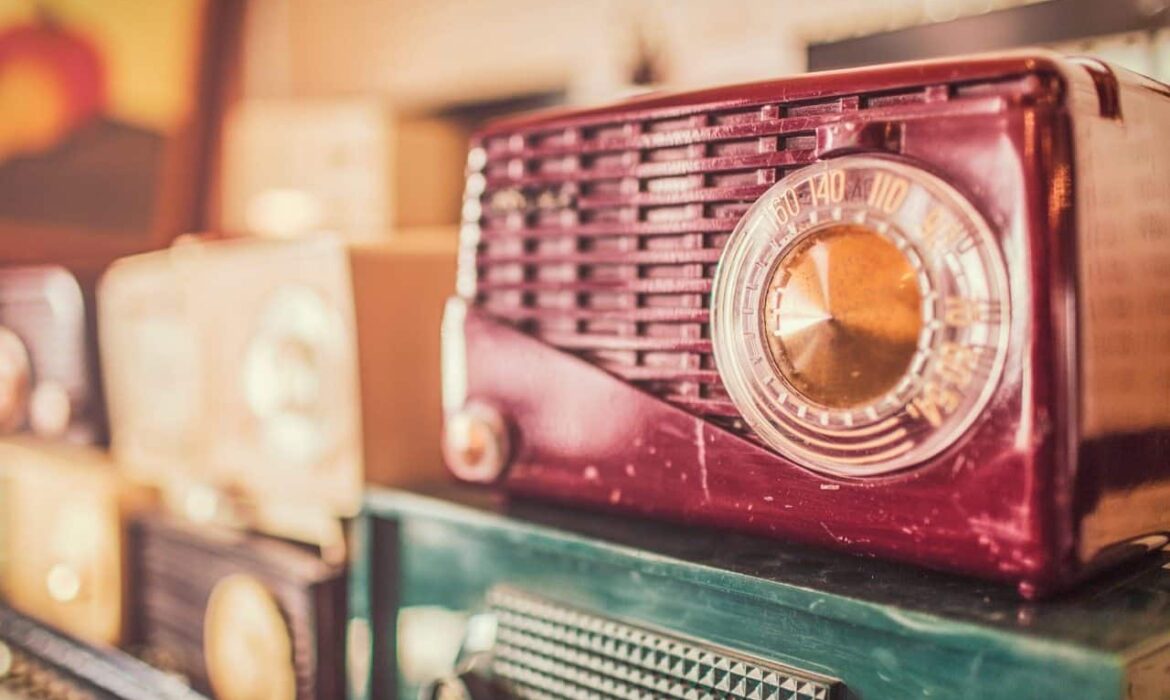 Information overload
Sometimes clients have problems grasping all of the aspects of online marketing. This challenge is, of course, only natural. Any new in-depth topic is hard to understand in the beginning. If an internet marketer decided to take a look at structural engineering or corporate accounting, they'd get lost in the beginning. (Actually, they're likely to be lost for a few months or even years).
A decision needs to get made as to how deeply you want to learn. When we go to the doctor, it's good when they can explain a problem in simple terms, and this helps us feel comfortable. To have full knowledge of the doctors thought processes and experience might take at least a medical degree, and possibly many years of experience as well.
When developing your online omnipresence it helps to fully understand the basics and the result that you want to achieve. You don't need to know every aspect of the digital world. This mastery will take years that you don't have available.
So in the vein of knowing the basics, and what you want to achieve, let's break it down.
Marketing and advertising have changed since the old days.
Internet marketing 101
Q) What's the internet?
A) A network of digitally displayed information with links to even more information.
Q) What's marketing?
A) A set of tactics to achieve the goal of putting your companies offers in front of more potential customers.
Q) How's that different to sales?
A) Sales are one on one, one to a group, or a group to a group. Marketing is sales but in a volume model.
So, internet marketing is about getting your sales message or value proposition out. You want it in front of as many relevant eyeballs as possible. Excellent internet marketing makes sure that most of these eyeballs belong to your target customers.
Public relations/ advertising 101
Q) What do we want to achieve with PR or advertising?
A) We want messages about our values and market positioning in front of as many people as possible.
If we can make these messages appear in front of people who might do business with us, then this is called targeting.
Q) What is the difference between internet marketing and marketing in the real world?
A) Nothing, the internet IS real, the people looking at your website or advert are real as well.
Where do we want our message to appear? Everywhere! Or at least in as many places as possible. If these places are where your target customer hangs out, then this is perfect.
Let's draw a comparison to traditional PR or advertising. If you came up with a remarkable product and a buzz started to occur, how many news channels would you want it to appear?
… 1?
… 20?
… All of them?
… All news channels all over the World?
Unless you're as amazing as Apple, global domination is unlikely. So you start with as many channels as possible and try to target them.
If you created a billboard advert, where will you want it to display?
… In your local city?
… In every city?
There are too many news channels, and too many cities to make global domination viable or cost-effective for most businesses. This challenge means that you pick the most relevant to your niche. You choose places where your target audience is most likely to see them and take action.
Finding customers or them finding you. Push/Pull
Just as with traditional marketing, in the online space you can create ways for your customers to find you, or you can go to them.
For example, imagine that you create a helpful infographic about geology. It helps a geology student visualise a typical cross-section of the earth that shows the likely rock formations that contain hydrocarbon deposits. You might help them pass their exams. If when they visit your website, they also see that there are other valuable resources, and a mailing list- they might sign up. Someone like this will keep being 'pulled' back to your website because it is so helpful to them.
Over time, geology professors might link to your helpful information from their blog, or from their university resource page. They'd do that to allow their students to find it, and your SEO backlink profile will become more powerful. Your geological formation infographic will feature high in the search results, pulling more visitors to your website.
An example of push advertising is paying for a Facebook adverts or Twitter adverts that appear right in their stream next to the updates from their trusted friends and colleagues. They see your message in a trusted place.
Just as in the 'real world' of newspapers, leaflets and magazines, online there are better places to put your message. (Most places would be a waste of time, due to targetting). Due to the inter-connectivity of 'the web' online efforts can be continued on a steady basis, the results will be cumulative.
The goal would be to have mentions, write-ups or links on every news site, every industry site, every related blog. You'll never be able to appear on them all. If every month you create or find a few new places to put your message, you'll build momentum.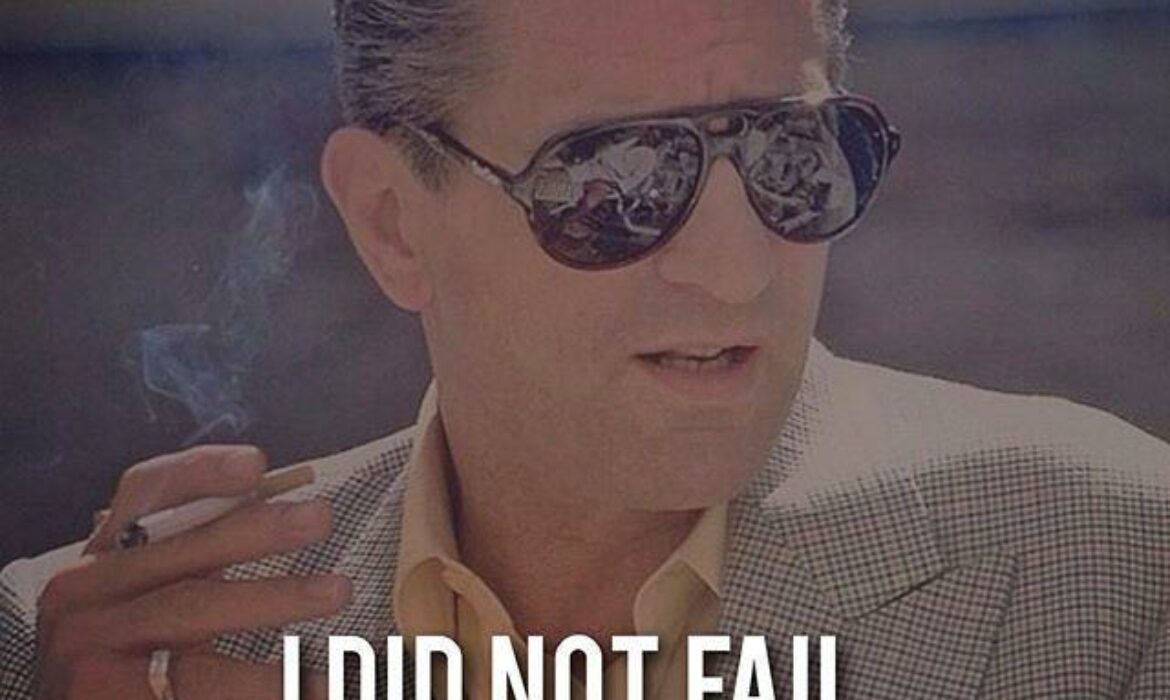 Keep going
(Even if you aren't getting much traction).
When you create your company website or social media pages, you're likely to be excited at the prospect of a new flow of customers. Every industry will have its examples of start-up websites that have built up substantial traffic numbers and social followings.
In the oil and gas business, we see examples such as my favourite oil and gas industry website, Oilpro.com.
NOTE: Oilpro has since closed down for legal reasons. This was an early OOTBI blog post, and the overall message is still valid. See our 'Goodbye Oilpro' post here.
Here's a graph showing a substantial increase in search visibility:

It comes from an SEO monitoring tool that I use all the time, Semrush.
Imagine that this is your website, the period from late 2013 to July 2014 might have been harsh. Around December 2013 it might have seemed like you were going backwards! But then growth roughly triples/quadruples in the last 12 months as the site takes off.
This companies website has plenty of visitors with an established audience. How do we get to this stage? Where can a new post get 10,000 views or 100 comments?
The problem is that when a website is new, it doesn't have the necessary authority signals for the search engines to rank new content high enough for people to see it. New social media pages don't have enough potential eyeballs on them for the viral process to take place. There needs to be a 'critical mass' of authority and viewers for the rich rewards to come.
Here's the challenge:
So, between the brand new stage, and the viral stage, there's a gulf, a wilderness, a no-mans-land of fear and anxiety. The concern is that your work will never pay off, and you're merely wasting time and money.
Unfortunately, some of your online efforts won't work out. We test and scale what works and abandon what doesn't. As we progress, we develop knowledge of how our business proposition works in an online venue. We learn lessons along the way.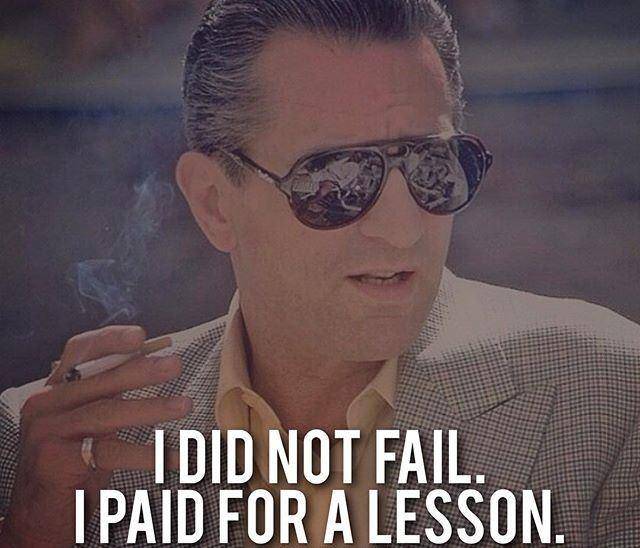 The majority of intrepid internet explorers get lost in this wilderness and efforts stall. The potential rewards are enormous; the mechanism for this to happen is evident to all. But how do we get through the wilderness of fear and uncertainty?
Here are a few points to consider, to help you stay focused and on track.
Sometimes it'll feel like we're not getting anywhere because 99% of people who see something or read something don't take any action at all.
When you're surfing the web, how often do you comment on a blog? How often do you see something that you enjoy on Facebook, but don't even click the 'like' button? Remember that the majority of people who notice and appreciate your message won't let you know about it.
It could be that in one or two years, a regular reader of your updates will need your product or service and will come to you. The time will be right for them. They'll be a stranger to you, but they'll feel like they know you already because you've appeared in their social media stream alongside their friends and colleagues.
Even those people who see your tweets, but don't click on them will keep seeing your brand name, alongside a sensible comment and relevant content.
Every update, blog post, and share will help you chip away at the task of creating a brand. This process is similar to traditional advertising billboards and TV adverts. Most of them don't have a 'special offer' or a telephone number to 'call now'. Many are put off by this; these types of overt sales commercials tend to appear on tacky shopping channels.
Advertisers have realised the benefits of regular brand messages for a long time. Nowadays a commuter sat in a taxi will be likely to be looking at their smartphone, not outside at billboards.
The way that the search engines work involve an algorithm scoring system.
Googles algorithm is reported to have 200+ ranking factors. It's prevalent for websites to 'pop' and take a big leap higher in the ranking. Quite often, a more established site starts ranking for hundreds of related search terms all at the same time.
To make an analogy, we all know how credit scores work. You'll get points for how many years you've lived at the same address, and how many years that you've been with the same bank. Your score will be affected by whether you have any default records or court judgements against you for non-payment of debts and so on. All these factors add up to a score.
When you're 16 years old, and at school, you can't get credit. When you start work, you should be able to get a credit card and a small overdraft. After a couple of years of handling your finances well, the chances are your credit rating will 'pop' and you'll be able to get a car loan and a mortgage.
This process is similar to search engine algorithms. Progress can be slow for six months to a year, possibly more. If you keep committed to your goal, at some point, your website will get established enough that Google will 'trust' the content that you have posted there.
Almost all of what you are doing online will have a benefit for years to come.
The editorial links that you've earned through doing good business will continue to link to your site and send referrals. The charts, research papers or instructional videos will get found by people that see them as helpful. That could include the next generation of clients or peers for your particular industry sub-niche.
Remember that the next generations will be far more tech-savvy. If you want your business to grow, you need to embrace future trends, even if some of them seem alien or even incomprehensible to you right now.